Adding Remote Actions and Pages
When adding actions to your Remote, you can use example pages, add individual items to your own pages or use pre-defined pages included in workflows you've downloaded.
Adding actions to your Remote is done in Alfred's preferences on your Mac. Go to the Remote tab to get started.
1. Use Alfred's Example pages to get started
Under the + button at the bottom of the left sidebar, you'll find example pages for various types of actions. Adding a page from this list is a good way to get started, as you can then use it as-is or customise it.
You can remove an action by selecting it and pressing the backspace key, or you can right-click and choose "Delete".
2. Add Remote Actions to your own pages
Create a blank page and give it a title and colour scheme.
Drag applications and files from Finder or from Alfred's results
Find a file or application in Alfred or in Finder, and drag it into any of the 16 spaces on a page. The name and icon of the file or application will be automatically applied to that action.
Click a space on the page to add an action
You can add a new action by choosing a square and clicking its + button.
You can find out more about each action by clicking on the question mark in the action settings, or by taking a look at the Remote Actions documentation.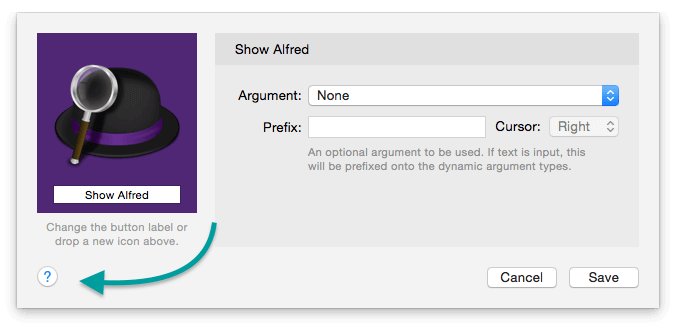 3. Creating a Remote Page within your Workflow
You can also create a pre-defined page of Remote actions within your workflow. Take a look at how you can create a workflow remote page here.
---
Looking for ideas on how to use Remote?
Create a page with your most-used apps and clear out your Mac's Dock
Use the iTunes example page to control music on your Mac
Add a workflow trigger that launches all of the apps you need to start your day at once
Create a text-to-speech action to call everyone else for lunch from the kitchen from your Mac's speakers
Remote Actions
Need help working out what each Remote Action does? Take a look at the Remote Actions pages to find out more about what each action can do.