Launching OS X Preferences with Alfred Remote
We've included the OS X Preferences to the apps you can launch from Remote, so you can quickly get to the preferences you need regular access to.
To get started, take a look at the example page of OS X Preferences. In Alfred's Preferences on your Mac, go to the Remote preferences and click on the + button at the bottom of the Remote pages sidebar. Select Examples > Preferences to add it.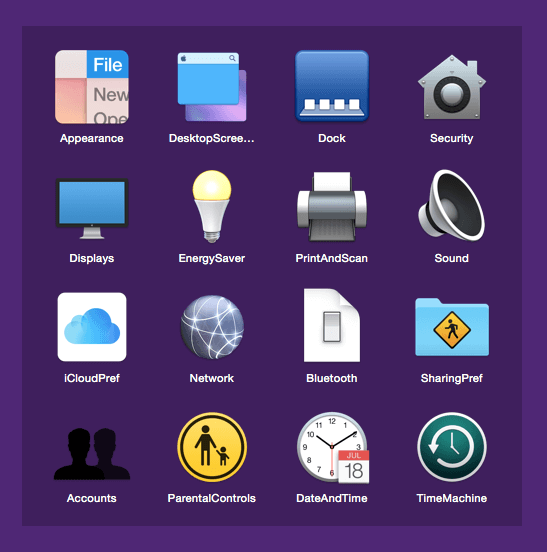 You can also add the specific OS X Preferences you want by clicking on an empty space in your Remote preferences and choosing it from the OS X Preferences sub-menu.