Using System Commands with Alfred Remote
Stepped away from your Mac without locking your screen first? Do it with Remote!
You can use any of Alfred's built-in System Commands to control your Mac from Remote.
To get started, take a look at the example page of System Commands. In Alfred's Preferences on your Mac, go to the Remote preferences and click on the + button at the bottom of the Remote pages sidebar. Select Examples > System Commands to add it.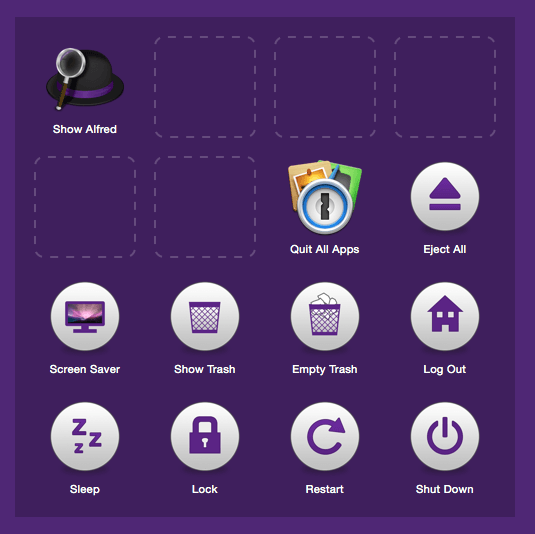 ---
Adding System Commands
Add a System Command by clicking on an empty space in the Remote preferences on your Mac. Select an action under the "System Command" menu item.
The actions available are:
Screen Saver
Show Trash
Empty Trash
Log Out
Sleep
Lock
Restart
Shut Down
Quit All Apps
Eject All
Want to create your own actions? Take a look at the Workflow triggers page.