Dispatch Key Combo Output
Use this output object to dispatch a keystroke combination to macOS. This can be useful for automating actions in specific apps on your Mac.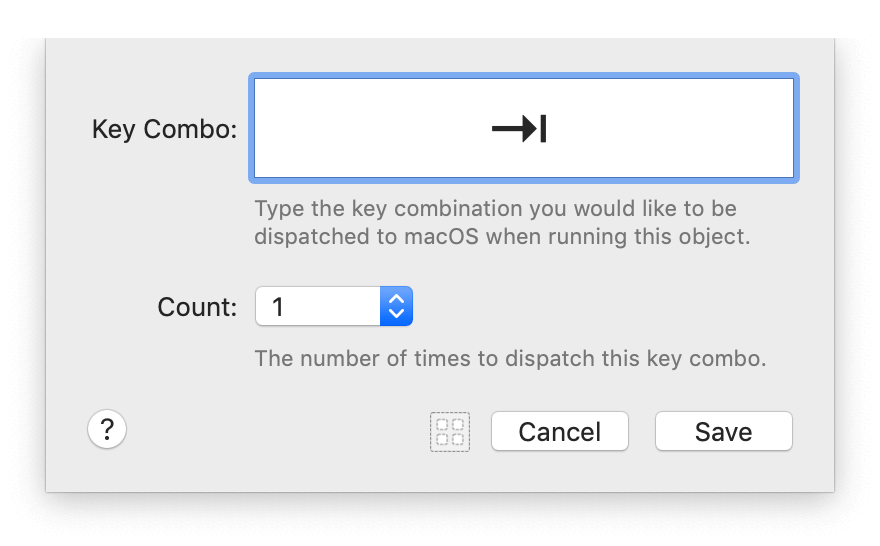 Set the hotkey in the configuration panel for the object and click "Save".
You can also set how many times you want the keystroke to be repeated, e.g. press Tab three times in a row.