Play Sound Output
Using this output object, you can play system or custom sounds throughout your workflow. Useful for notifications, or just for fun!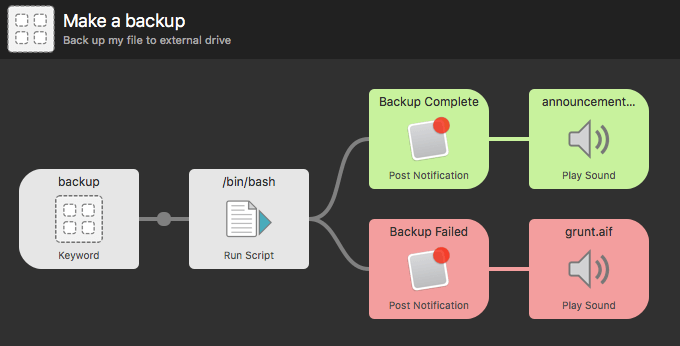 ---
Adding sounds to your workflows
System sounds (provided by macOS) are listed by default and available for immediate selection.
Alternatively, you can use custom sounds by adding these to the workflow's folder.
You can quickly access the workflow's folder by pressing the squares button to the left of the Cancel button.
Drop a aif or m4a file into the folder, and it will appear in the Sound popup menu (press refresh if it doesn't appear).
---
Alfred Sound Bank
Want some great custom sounds to get you started? Download the Alfred Sound Bank for free on Alfred Labs for a collection of 32 unique sounds. :)