Play Sound Output
Using this output object, you can play system or custom sounds throughout your workflow. Useful for notifications, or just for fun!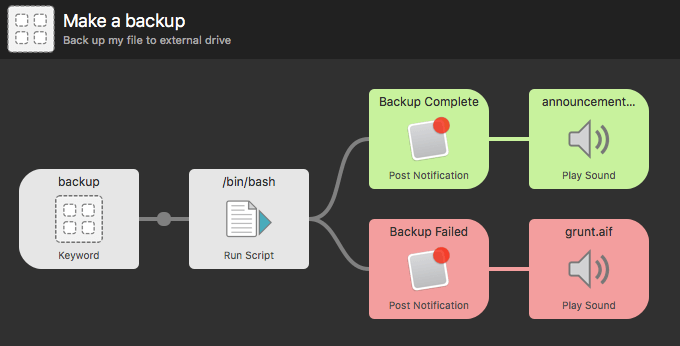 ---
Adding sounds to your workflows
System sounds, provided by macOS, are listed by default and available for immediate selection.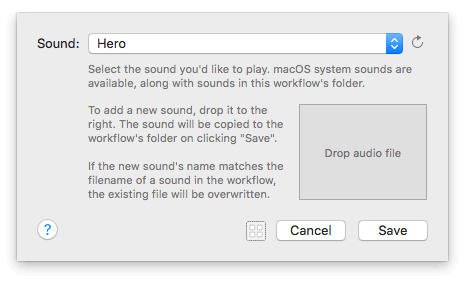 Alternatively, you can use custom sounds; Drop a aif, m4a or wav file in the "Drop audio file" box to add your own sounds. Alfred will warn you if the sound you've selected is too long.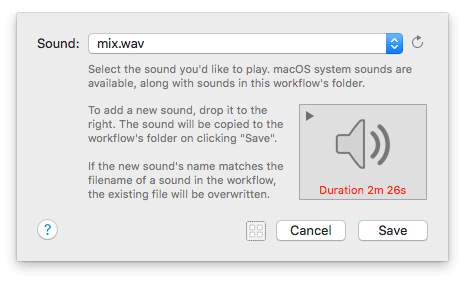 ---
Alfred Sound Bank
Want some great custom sounds to get you started? Download the Alfred Sound Bank for free on Alfred Labs for a collection of 32 unique sounds. :)