Contact Action Trigger
Create a Contact Action trigger to set an alternative action to be performed on an Address Book Contact's field when you select it in Alfred's Contacts Viewer.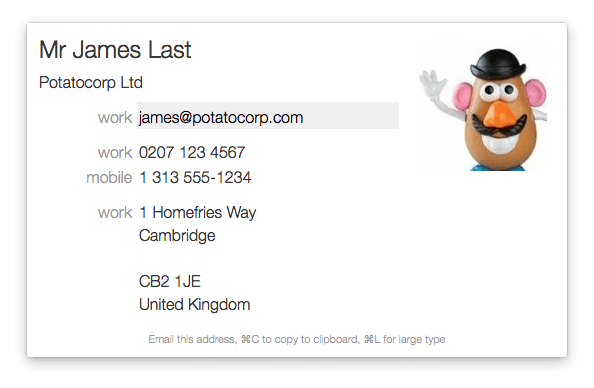 ---
Contact Action Example Use
First, create your workflow; Create a Contact Action trigger and a Run Script or Run NSAppleScript action, containing the necessary script to use your favourite VOIP software.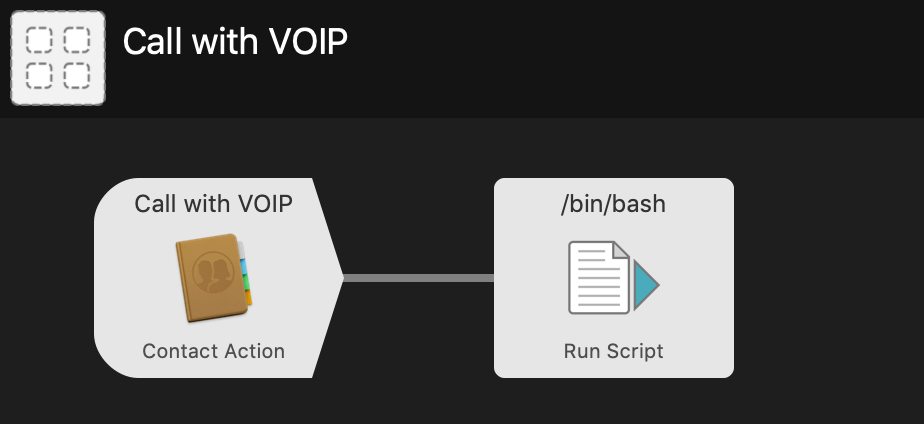 Go to Features > Contacts and create a new Custom Action for the "phone" field.

When you next press Return on a phone number in Alfred, instead of performing the default Alfred action for a phone number (copying the phone number to your clipboard), it will start your VOIP call.