Previews and QuickLook
Alfred presents you with rich file previews in the Actions panel, as well as when using File Navigation, allowing you to quickly see the contents of your files to identify the right one.
Pressing the Shift key allows you to QuickLook a file to see a larger preview.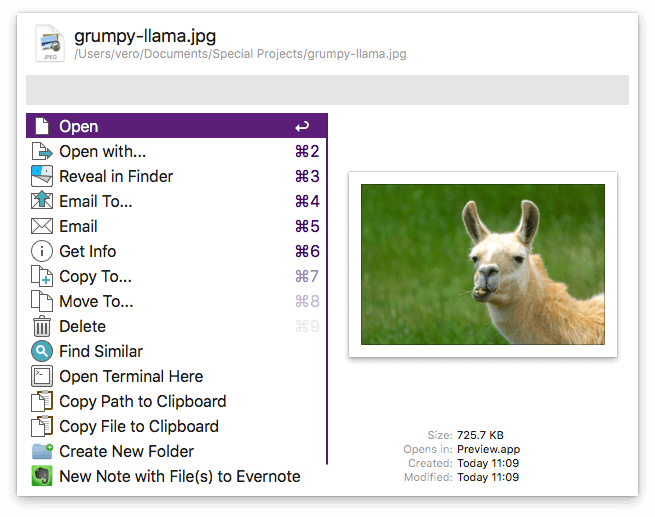 ---
Previews
By default, Alfred will show previews in the right half of the File Navigation window, and Quick Look can be shown with the Shift key.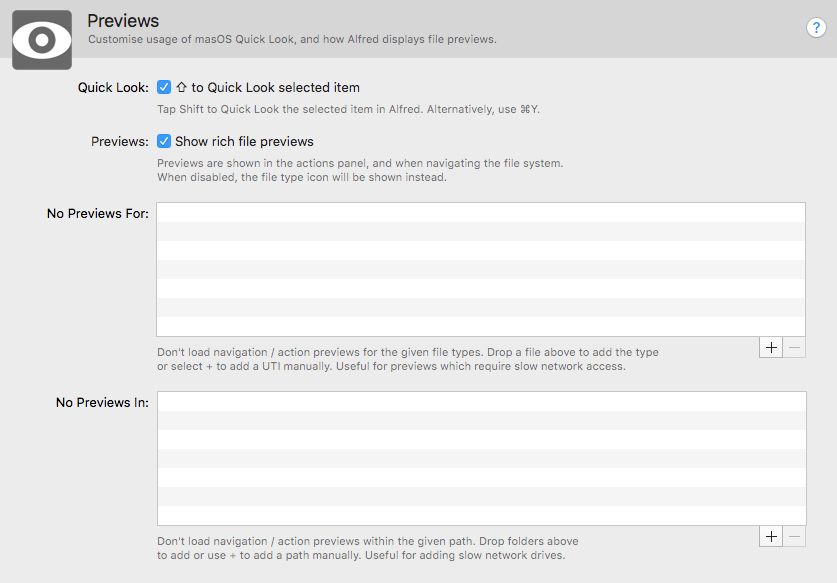 By default, Quick Look and Previews are enabled, but each one can be disabled by unchecking them.
Quick Look
While navigating files, you can quickly preview the contents of a file without launching it by using Alfred's Quick Look feature.
Use the Shift key while browsing Alfred's search results or using file navigation to preview the file. Once you've found the right file, just press the Return key to launch it in its default application.