Launch Apps and Files with Alfred Remote
The "Launch App or File" action in Remote is used to add apps or files to a page, turning your Remote into a quick touch-based launcher.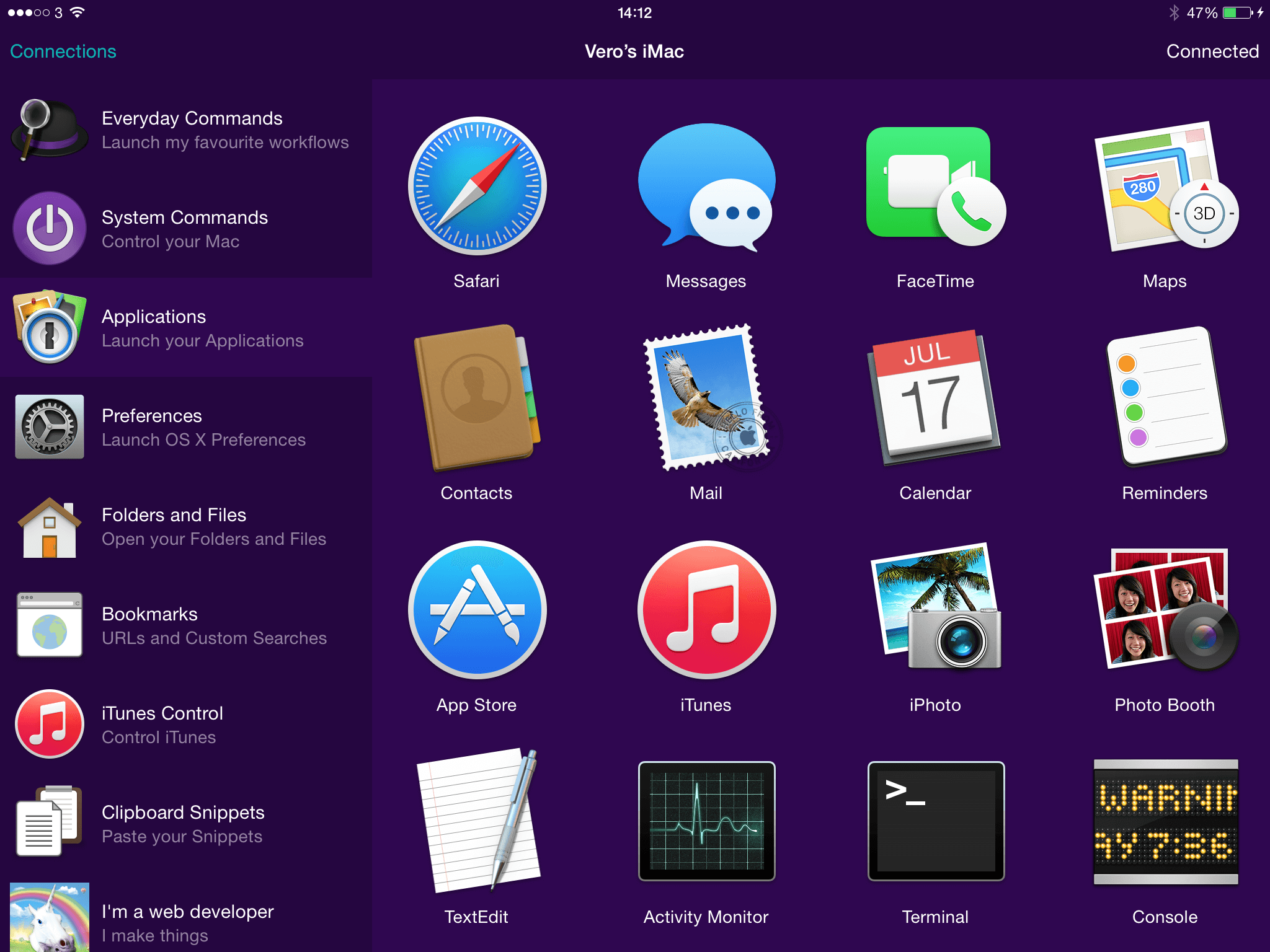 What can I launch from Remote?
Not only can you launch applications and macOS Preferences on your Mac with Remote, you can also add files and folders you often need access to but might be buried deep in your file system. No need to remember the file's name, just add it to a Remote page and launch it with a tap.
Organise your pages of apps and files by purpose, like Work and Play, so that you can keep your client projects and your personal hobby projects as separate collections.
---
Using the "Launch App or File" action in Remote
To get started, you'll find example pages in the Remote preferences of Alfred on your Mac; Applications, Folders and Files, and Preferences.
Customise these pages to choose the apps and files you'll find most useful, or create your own by clicking the + button and choosing "Blank Page" in the bottom left of the Remote preferences on Mac.
There are two ways to add apps and files to your Remote pages:
1. Drag and drop
The quickest and simplest way to add an app or file to your Remote page is to search for it in Alfred or locate it in Finder and drag it into an empty space on your page.
This will auto-populate the title and icon for the action. You can then customise this by double-clicking on the action item to bring up its preferences.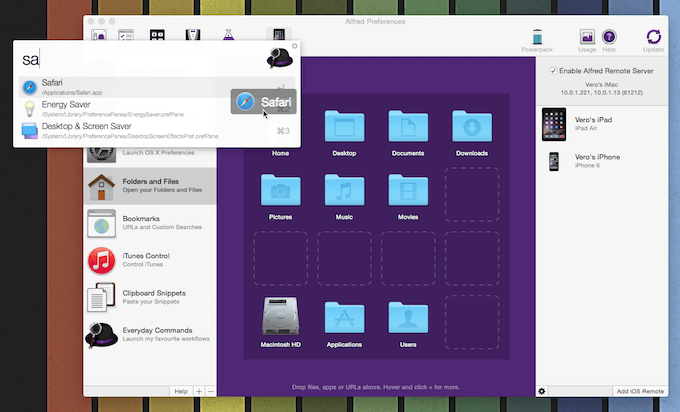 2. Selecting in Remote
You can click on an empty space on your page, choose "Launch App or File" and navigate to the file you want. Click "Open" to add it to your Remote page, and double-click the action to edit the title and icon.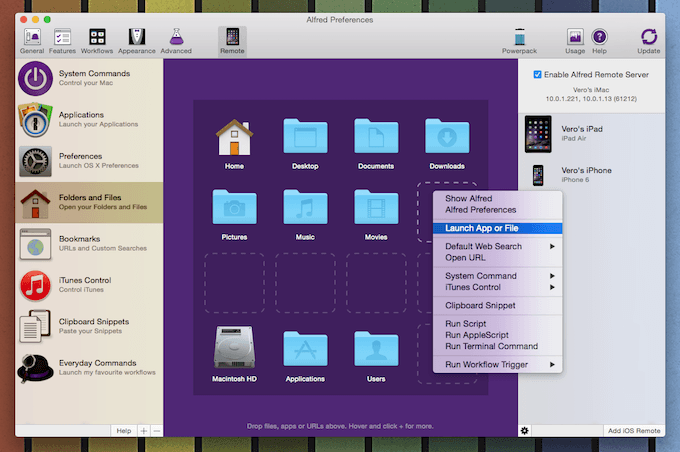 ---
Tips for adding apps and files
Keeping files in a permanent location
Remote simply launches an existing app or file on your Mac, so if the file is deleted, renamed or moved, you'll see a notification message "Unable to find myfile.png". As such, make sure your file is in a suitable location where it won't be moved, renamed or deleted before adding it to Remote.
Want to launch multiple files at once?
If you're graduating to more advanced actions and you'd like to add on action to launch multiple files or applications, take a look at Workflow Triggers.