Large Type Output
You can select Large Type as an output type for your Workflow.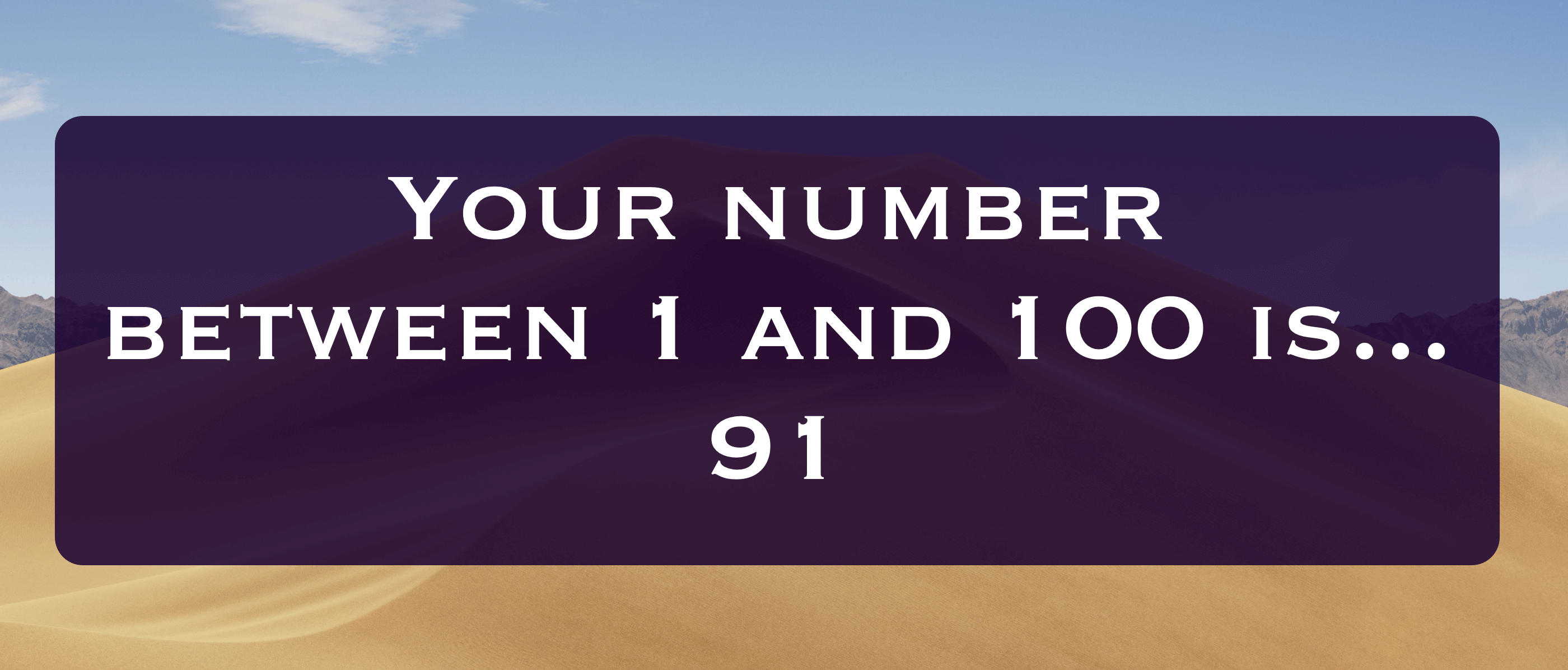 Alfred will show your workflow's argument according to your Large Type Appearance Preferences; filling the screen or surrounded by a semi-transparent background.
---
Using the Large Type Output
When using the Large Type output, you can choose how it should be displayed.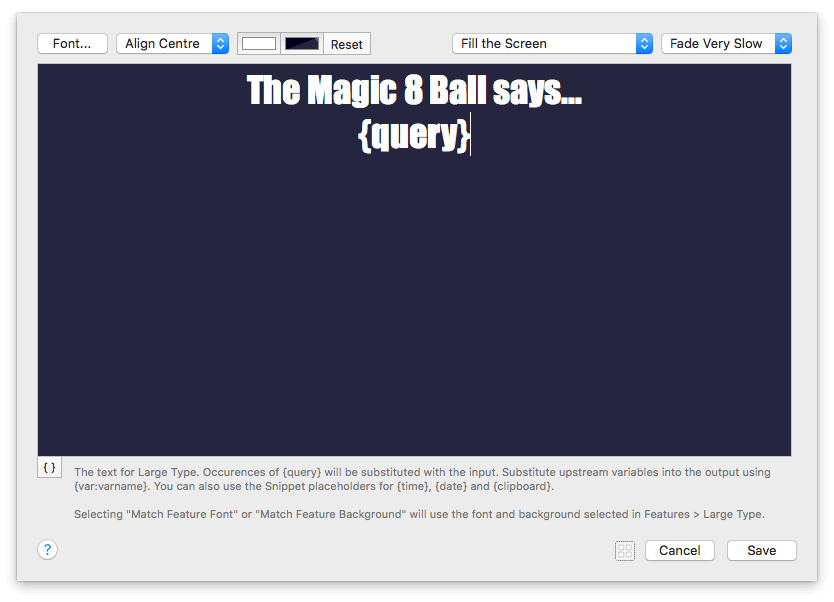 You can change the font, alignment, background and text colour, as well as the speed at which you want the Large Type to fade in.
You can also choose to fill the screen with the background colour, wrap the background around the content, or match the feature background (which uses the default set in Features > Large Type.)
Using Dynamic Placeholders
You can include placeholders, including clipboard and variable substitution, allowing you to include previous clipboard items or upstream workflow variables.
Take a look at the Dynamic Placeholders page for more details.
---
Workflow Example using Large Type
Want to see the Large Type object used to show the output a Magic 8 Ball? Pop by the Random Utility to see a formatted, slow-fade-in use of the Large Type object!