File Action Triggers
File Action triggers are added to your result actions list, so that when you select a file in Alfred, you can perform a custom action on it.
---
Creating a File Action Trigger
By default, Alfred will always show your custom action in the list of available result actions, unless you specify the file types for which you want your action to appear.
For example, if your action is only relevant to images and PDFs, you can drag individual files (a jpg, a png and a gif file) to add their types. Alternatively, you can add the ContentTreeType (+public.image for all types of images).
The file action trigger can then be connected to an object that will perform the relevant action.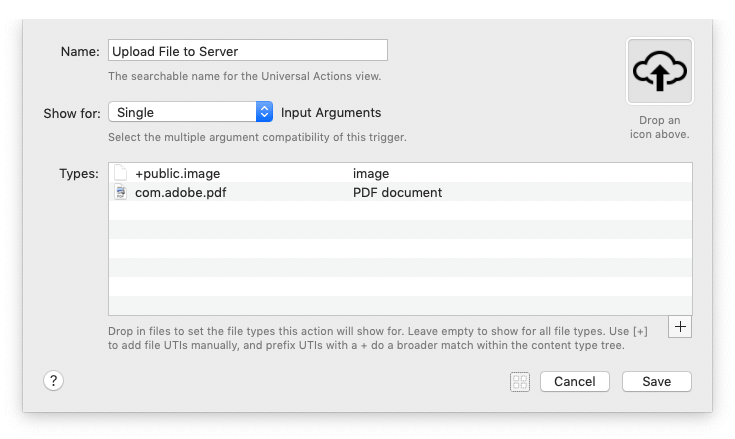 Once created, your action will show up in the Result Actions pane when selecting files of the relevant types.