Split Arg Utility
This utility makes it easy to split one string into a set of variables or multiple arguments for your workflow to use.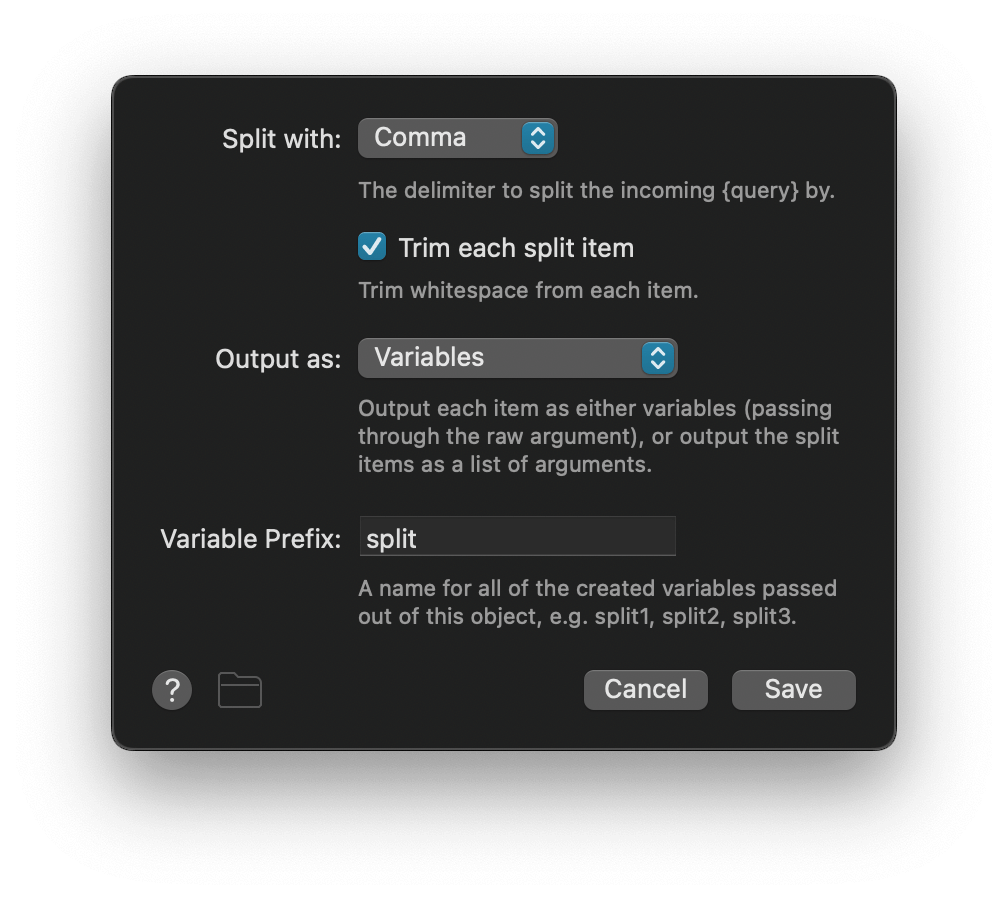 New in Alfred 5
It is now possible to split a string into arguments in addition to variables.
---
Using the Split Arg Utility
To use this object, specify a delimiter (comma by default) and if the input text should be split into sequentially named variables or multiple arguments for the next object to take in.
The output will then contain the list of items you've created.
---
Workflow Example Using the Split Arg Utility
In this workflow example, you can enter the name of a few (unwilling) participants with a comma between each name, and hit ↩ to find out who's doing the dishes tonight!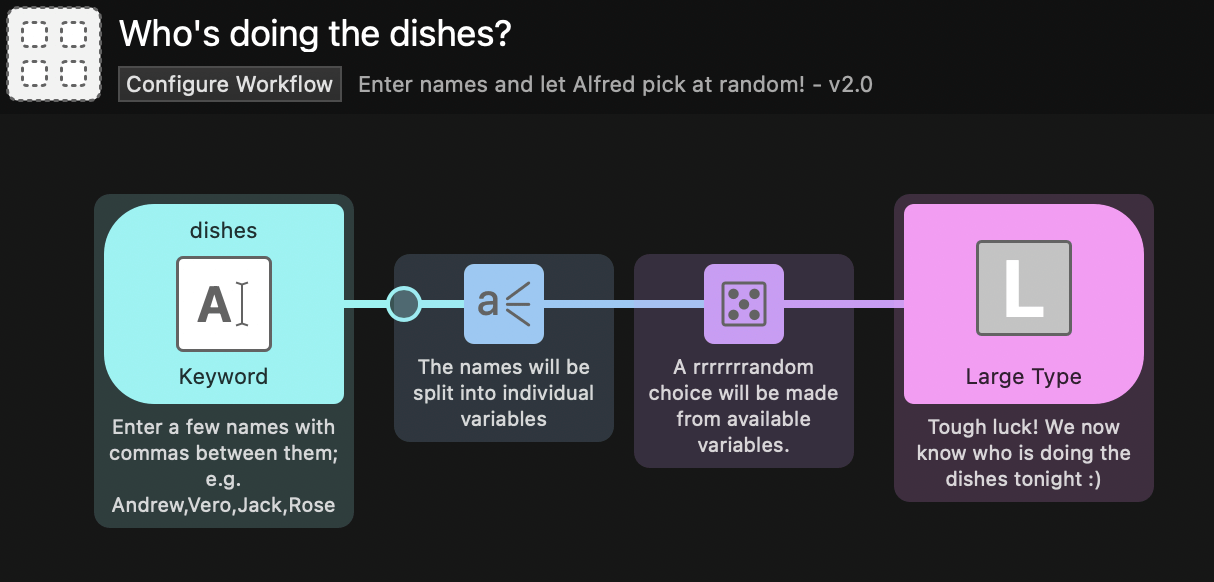 The workflow uses four objects, including the Split Arg to Vars object:
Keyword Input: Set to the keyword dishes with an argument required
Split Arg to Vars Utility: It splits your string of names into individual variables
Random Utility: Randomly picks an item from your list of variables
Large Type Output displays in large font who's the "lucky" winner!
Download the "Who's Doing the Dishes?" Workflow and modify it for your own uses!