A First Look at Alfred Remote
A few months ago, we announced Alfred Remote for iOS. While we put the final beautiful touches to it, here's the first sneak preview of what's coming.
Alfred Remote is the perfect companion to Alfred v2, giving you a way to control your Mac from your iPad or iPhone. With the same efficiency and speed as Alfred's hotkeys, you can launch any action on your Mac with a single touch of the screen - without having to remember any hotkey combinations!
The actions in Remote range from quick and simple to much more intricate. You can launch applications, your favourite websites and any custom searches on your Mac. Many of the actions available are built-in, making it easy to add iTunes controls, system commands and more to your Remote pages. Clipboard snippets can be created or imported from the existing ones you've created in Alfred.
And of course, thanks to workflows, you can also create triggers for advanced script-based actions.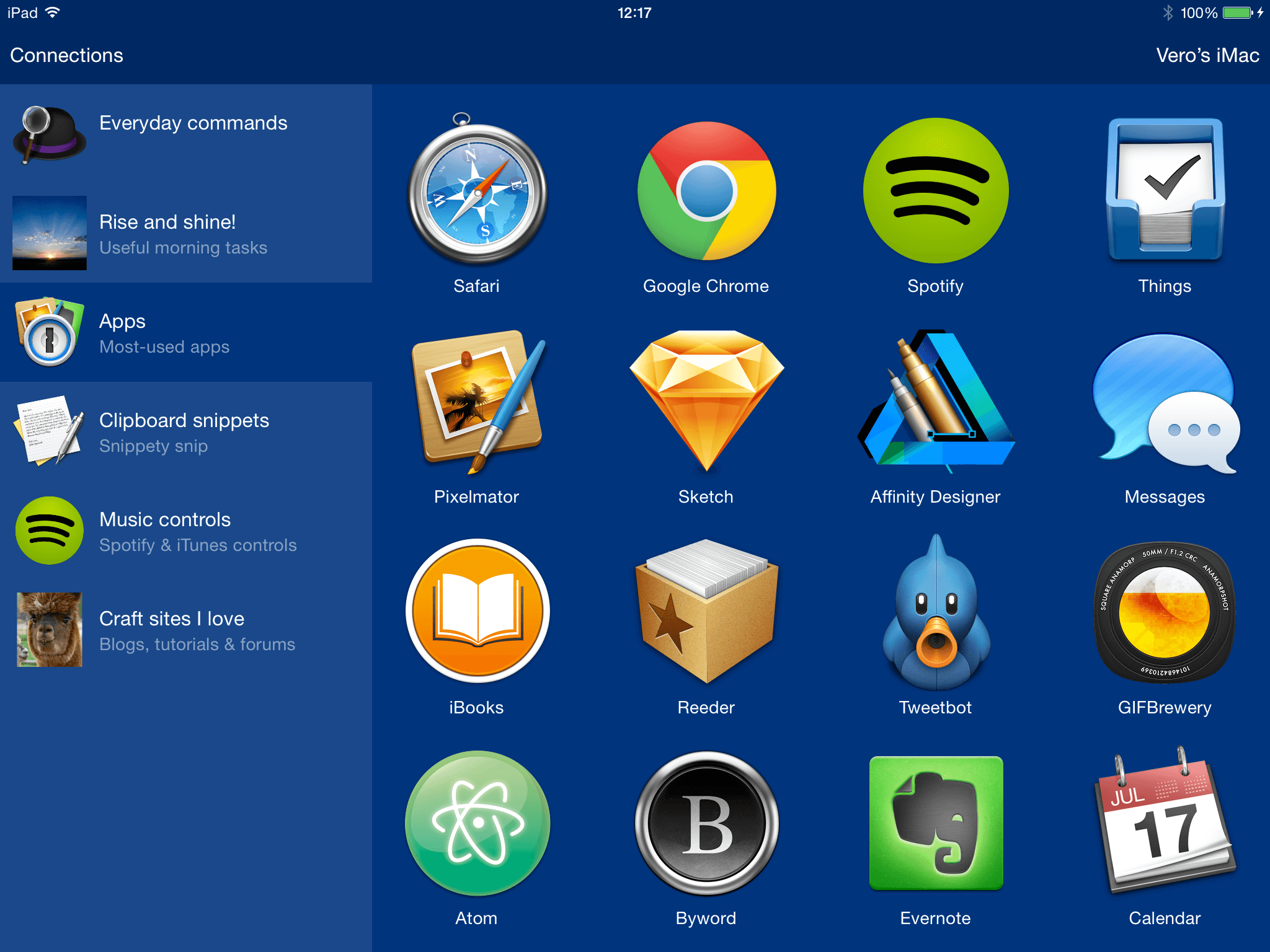 The Remote pages are created on your Mac, and you'll see them appear instantly on your iPad or iPhone. Remote pages can also be bundled with a workflow, so adding a new page can be as quick as importing a workflow.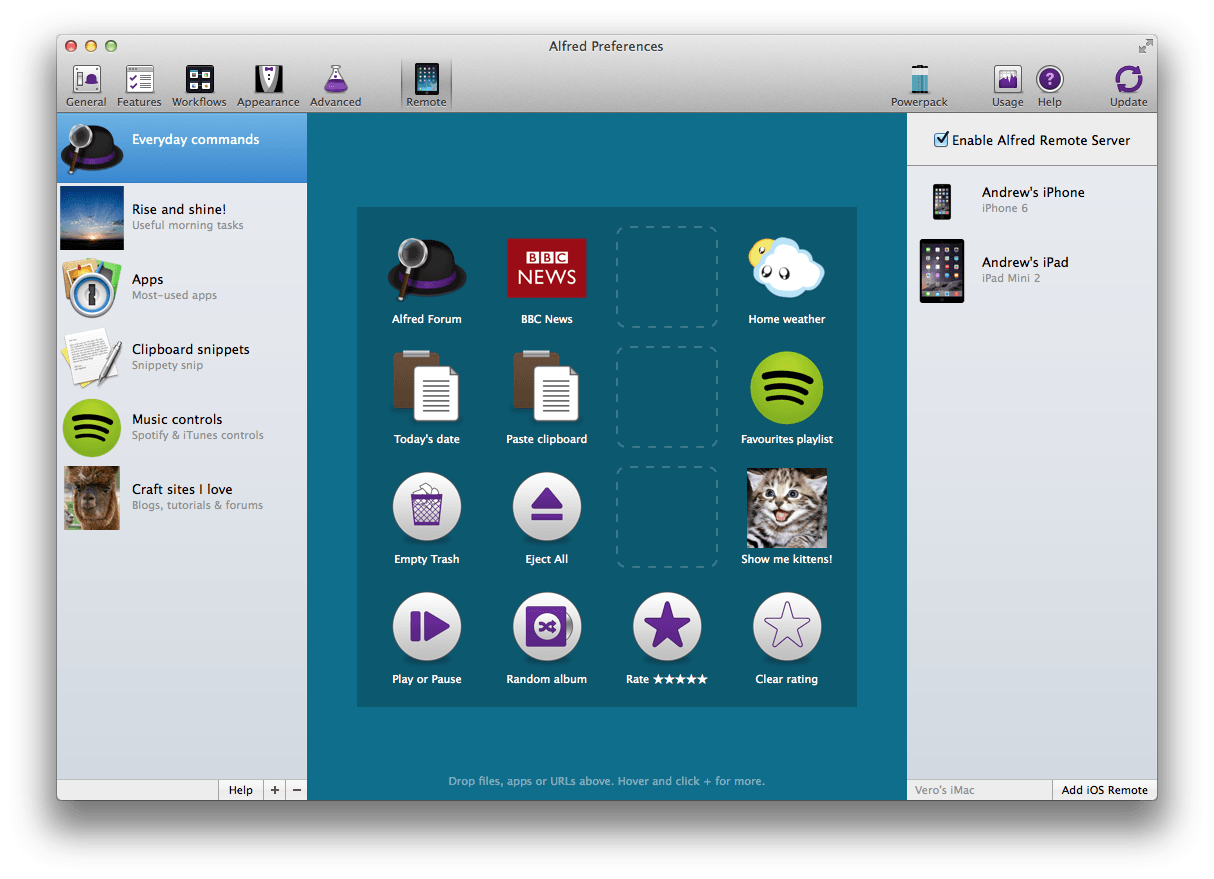 While we can't yet give an exact release date, you can expect to see Alfred Remote in the App Store before the end of 2014. Your best bet is to sign up to our newsletter, which we'll send as soon as Remote becomes available.
If you're a blogger or member of the press, contact us with your credentials to be added to our press list for Alfred and Alfred Remote news.