Alfred 3 Sneak Peek: Snippets Expansion
Yesterday, we shared one of the upcoming Alfred 3 features on Twitter (Follow @alfredapp if you don't want to miss these!). Today, we want to give you more details on this exciting new addition.
For a long time, the Snippets feature has been incredibly popular, allowing you to save your most frequently used text clips for quick access from the Snippets Viewer.
In Alfred 3, you'll boost your productivity to new heights; You can now expand your snippets automatically in any app by typing your keyword, without popping up Alfred's Snippets window!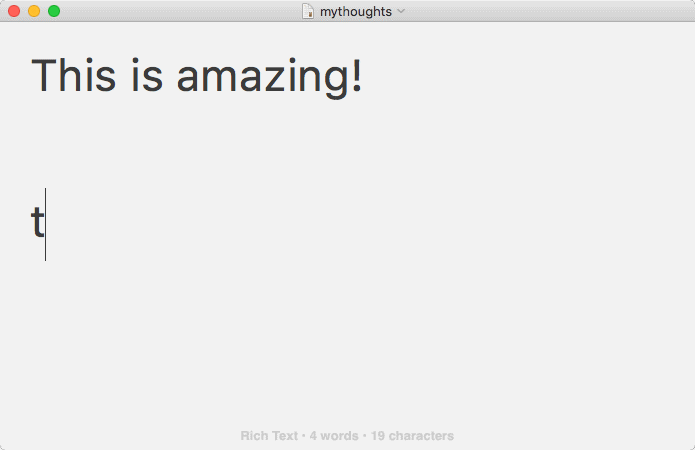 Of course, you can still pop up the Snippets list if you can't remember your keyword or want to preview the text before it's expanded.
We've added Snippets collections, making it easier to organise and group your snippets. You can also share these collections with friends and colleagues. And of course, if you sync your Alfred preferences (via Dropbox, for example), all your snippets are available on your multiple Macs!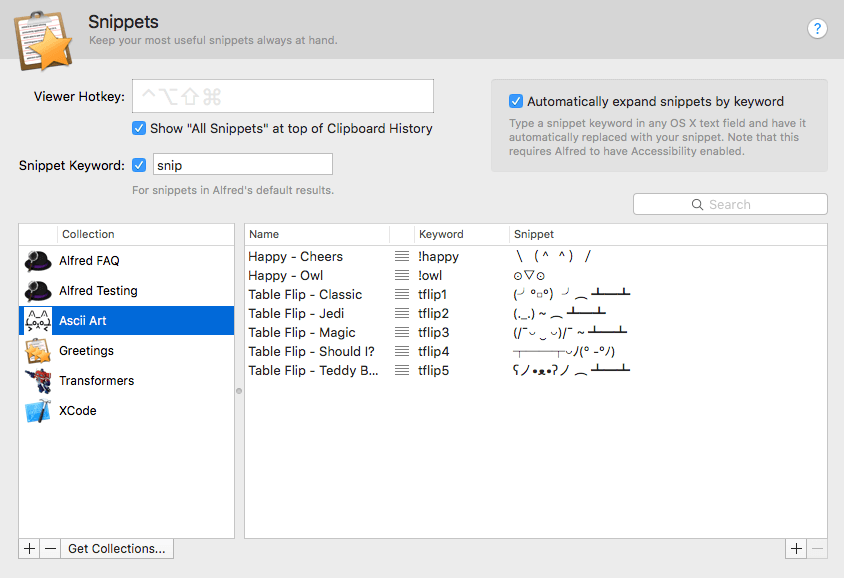 If there are snippets you don't want to auto-expand, you can select which ones to exclude. You can also include dynamic placeholders into your snippets to insert the current date and time.
The Million Dollar Question: When will Alfred 3 be ready?
We're thrilled about how v3 is shaping up and we can see that you are too! We can feel your excitement with every tweet we see, and can't wait to share Alfred 3 with you.
As with all significant updates - and this is a very significant one - there needs to be quite a bit of testing and verification before release, to ensure you can seamlessly update from Alfred 2 with all your settings, and carry on being productive without interruption.
We're already deep in the process of refining and testing Alfred 3, and we hope to have the first public beta available to all eligible Powerpack users by the end of this month.
Don't forget that if you buy an Alfred Powerpack license or upgrade now, you get your Alfred 2 Powerpack instantly AND you'll receive a free upgrade to Alfred 3 as soon as it's available.