Alfred Version 2 is Coming Soon!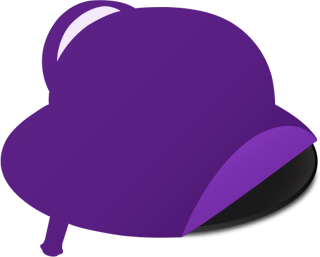 After over 6 months of work in secret, we can officially announce that Alfred version 2 is coming!
When we first launched Alfred in February 2010, we hadn't anticipated that Alfred would grow up to become butler to millions of users, winning awards and engraining himself into our lives. Version 1 grew organically, with numerous releases over almost three years.
In version 2, Alfred will be even more polished and user-friendly than ever. To achieve this, Andrew has rewritten Alfred from the ground up to make every aspect more efficient, more powerful and more flexible, reusing only around 15% of code from v1. Of course, we've also taken great care to ensure existing users would still feel at home with v2.
Over the coming weeks, we'll be sharing sneak previews of the new v2 features. We'll also put out a beta once v2 is near completion in early January.
Did you say beta version?
Yes indeed! When the beta version is ready, we'll invite Mega Supporters to give us a hand in testing v2. Your help in putting Alfred through his paces in previous development releases in the past has been invaluable, and we thought you might enjoy playing with a new shiny app ahead of release. :)
In order to keep a handle on the number of beta users and the feedback we'll receive, only Mega Supporters will get early access.
If you'd like to become a Mega Supporter, you can upgrade your Single User license or, for new Powerpack users, grab a Mega Supporter license. The upgrade is great value and gives you a lifetime of updates included!
Everyone who has bought since 1st December 2012 will receive a free upgrade to v2, so if you buy today, you'll get your v1 license instantly, and receive a v2 license when it's released.
All users who bought prior to 1st December are eligible for a discounted upgrade and can either upgrade to a Mega Supporter license today, or a Single/Family license on release day.
We've created a License FAQ page with answers to most license-related questions.
Once the beta is available, we'll provide documentation for developers who want to make their extensions compatible with v2. In most cases, this will be easy and will give you even more flexibility.
I hope this news is as exciting for you as it is for us. Follow us on Twitter @alfredapp as we won't be able to resist posting some screenshots and sneak peeks over the coming weeks! :D
[Update: Have a look at the v2 tag on the blog to see all sneak previews we've posted to date!]