Merry Christmas from the Alfred Team!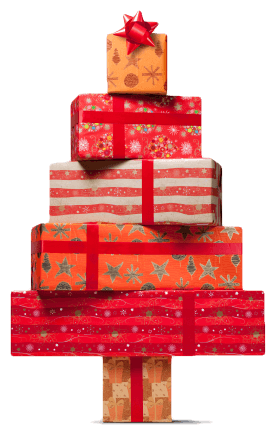 Our Xmas Calendar has come to an end, tips and treats have been shared and now it's time to sit back and enjoy the holiday atmosphere.
2010 has been amazing for us, going from the idea of an app to a fully-featured app that is now nearing version 1.0. We've made so many friends in the Mac world and have had a great time developing Alfred. Looking towards 2011, we can only see things getting better; Alfred will grow up and, who knows, maybe find himself with new siblings? :)
Have a wonderful Christmas day, full of rest and relaxation, and enjoy the last few days of this year.
Joyeux Noël, Veselé Vánoce, Merry Christmas!
Cheers,
Andrew, Véro & Anna