V2 Sneak Peek: Advanced Workflows for Rdio, Twitter and Chrome
As we prepare for the imminent first v2 beta release, a few close friends of Alfred have been helping test during the early stages and have started creating workflows. One of them is David Ferguson, a proficient extension developer since Alfred's early days.
Love Rdio? You'll be blown away by the way David has integrated it. Prefer to use Chrome as your everyday browser? You'll now be able to get to your bookmarks easily. He will also be updating his highly popular AlfredTweet extension for v2.
We can't wait to see these first workflows take shape, and look forward to the ones you'll create.
Rdio workflow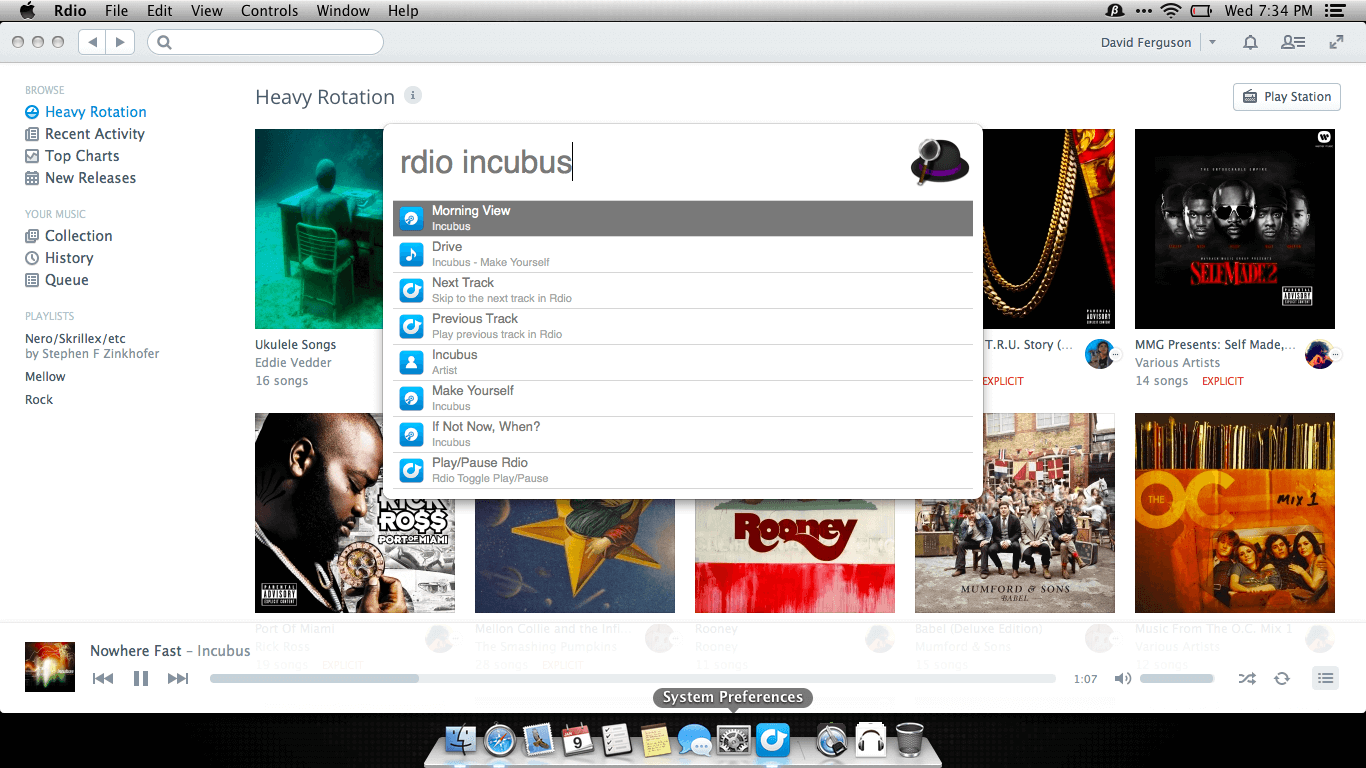 Chrome Bookmarks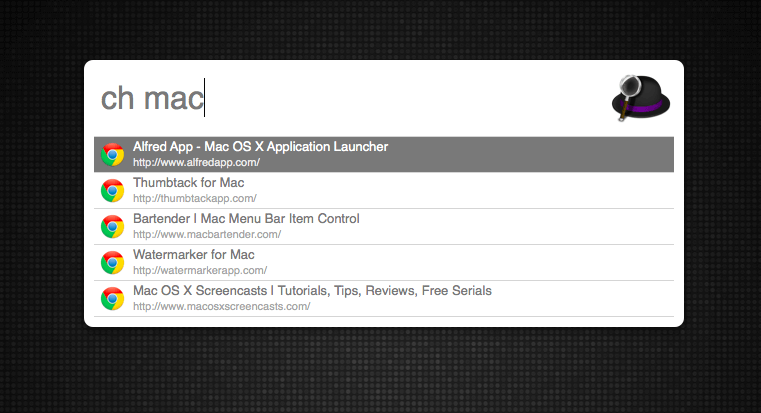 AlfredTweet
It's great to see the workflow canvas put to good use; here is part of the workflow for the much-anticipated AlfredTweet update.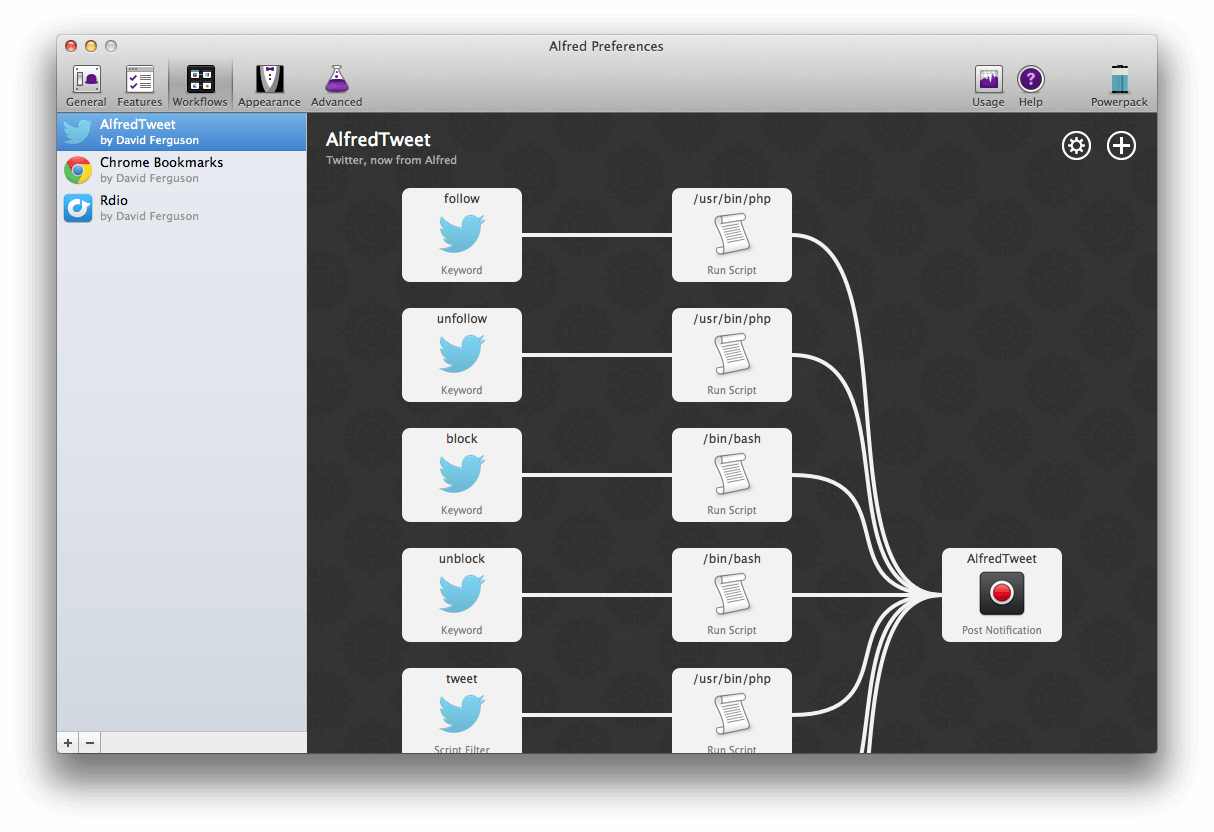 Exciting stuff, isn't it?
Cheers,
Vero