In v2, you'll be able to theme Alfred to match your desktop or your mood. The theme editor has been overhauled completely so not only will you now be able to change colours, but also fonts, sizes, width and height of Alfred's window, and even the roundness of corners.
v2 Default Theme: Standard sizes and fonts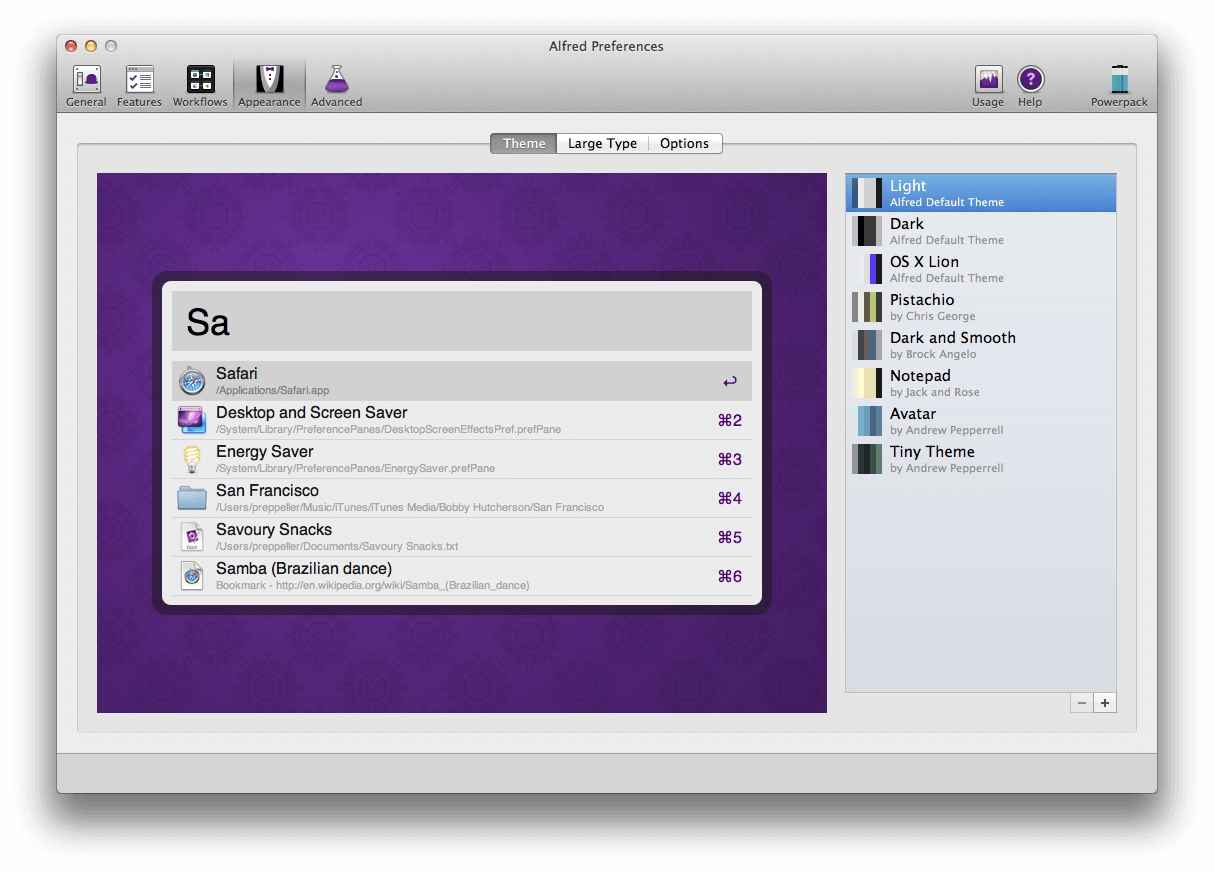 v2 Tiny Theme: Square corners, small Menlo font, thinner window and Terminal colours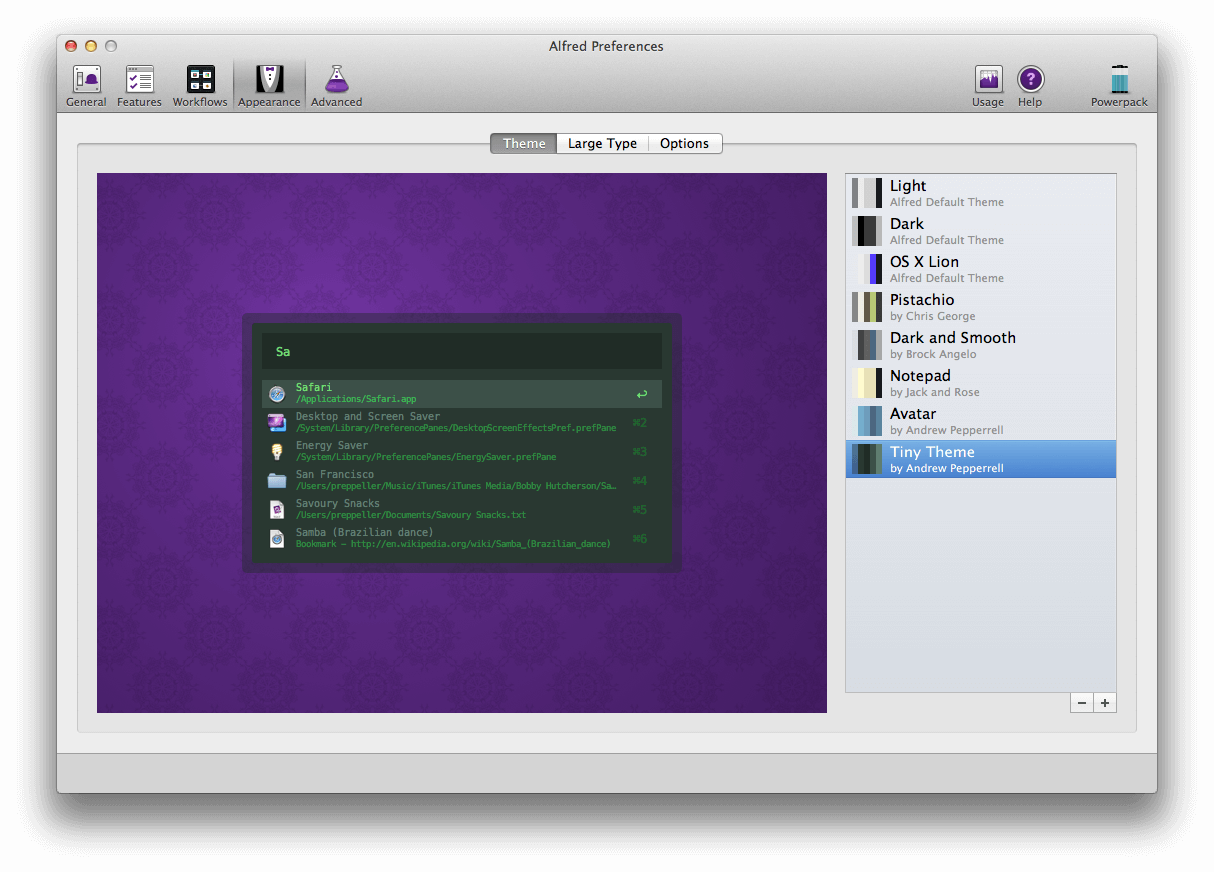 v2 Avatar theme: Large Papyrus font, wide window, rounded corners and blue colour scheme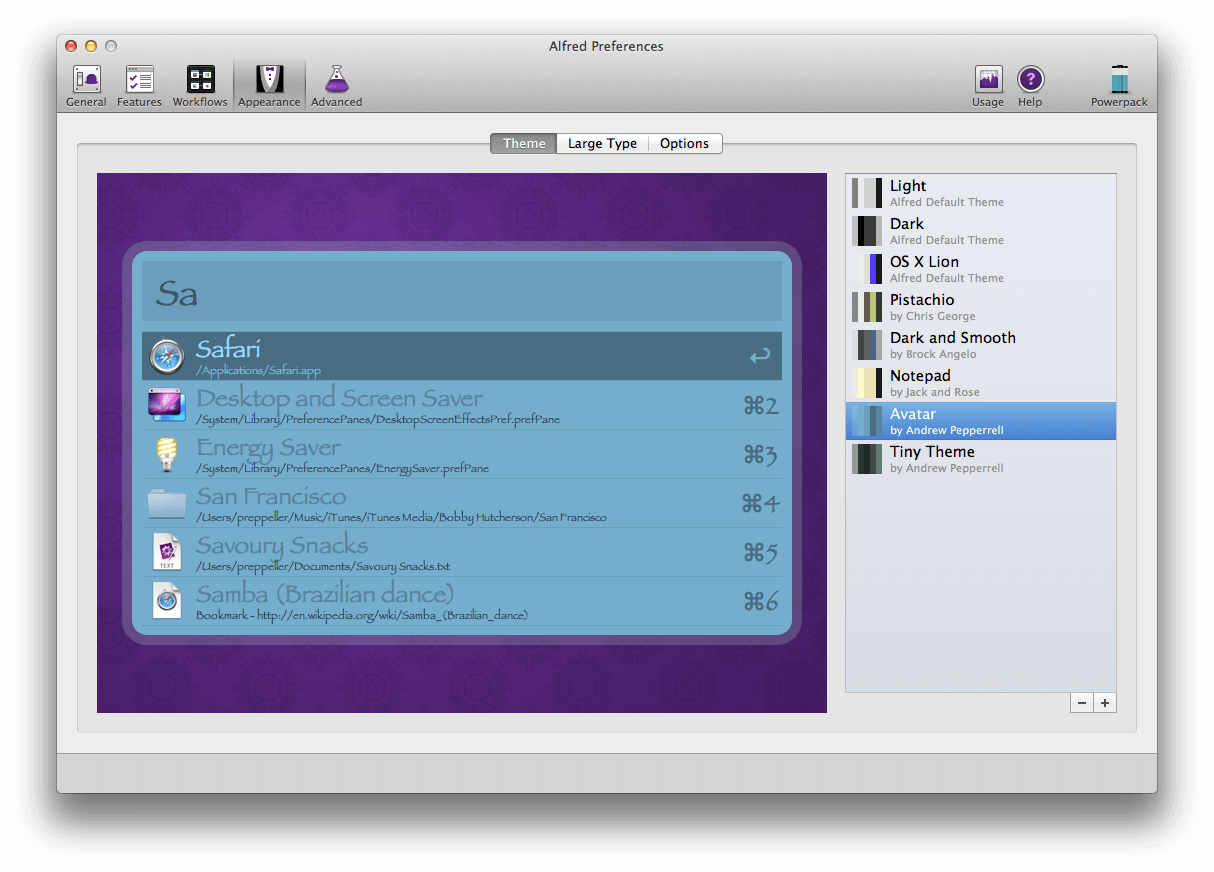 We're still on track for a first beta release to Mega Supporters in the first half of January, so keep your eyes peeled! If you currently have a v1 single user license and want to take part in the beta, you can upgrade your license to a Mega Supporter to join the fun!