Delight in Christmas shopping with Alfred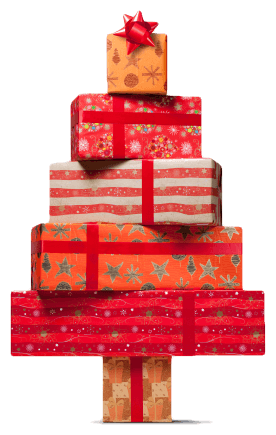 We can't get away from it any longer - there's under a month left until Christmas. Lights and decorations are going up, and so is our blood pressure, thinking of all the presents that still need to be picked up.
Fear not, Alfred's here to help. Set up a few custom searches for your favourite shopping sites or just use the handy built-in Amazon web search to find gifts quickly. Let Alfred help you get your shopping done quickly, so that you can start relaxing early with a glass of mulled wine.
Custom searches for shopping
We know you have your favourite stores. So why not set up a few custom searches to get quick search results?
Click on any of the custom searches below to import them to Alfred on your own Mac:
Need to create your own? Here's how you can create your own custom search for Alfred.
A quick way to search Amazon
Let's face it - all of these custom searches are superfluous. When inspiration (or panic) hits, odds are you'll turn to Alfred's default Amazon web search for a quick purchase. The quickest way to do this is to pop up Alfred and type "amazon black socks". And that's dad's sorted for another year!

Happy shopping - and don't forget the wrapping paper!
Cheers,
Andrew and Vero