How We (and You) Use Alfred Remote Every Day
Yesterday was an absolute hoot - thank you to everyone who bought Alfred Remote on launch day! And thank you for all the wonderful tweets, blog posts and comments you've made. It's great to hear that so many of you have immediately adopted Remote into your Mac life.
As Alfred and Remote are so flexible, there are many ways you can put them to best use to suit your own lifestyle. In this post, I shine a light on some of our favourite uses for Remote so far, as well as a few you've shared with us so far.
Pair up your Remote to your Mac
Grab your iPad or iPhone and pair it with your Mac. It should only take a moment to check your Mac and iOS device are on the same Wi-Fi network, and pair your devices by following the steps in the Remote tab of Alfred 2.6's preferences on your Mac. They'll then be able to securely communicate with each other.
Get the right setup
You'll also want to set up your iPad or iPhone to be comfortably accessible so that it becomes a quick-fire command centre while you're working.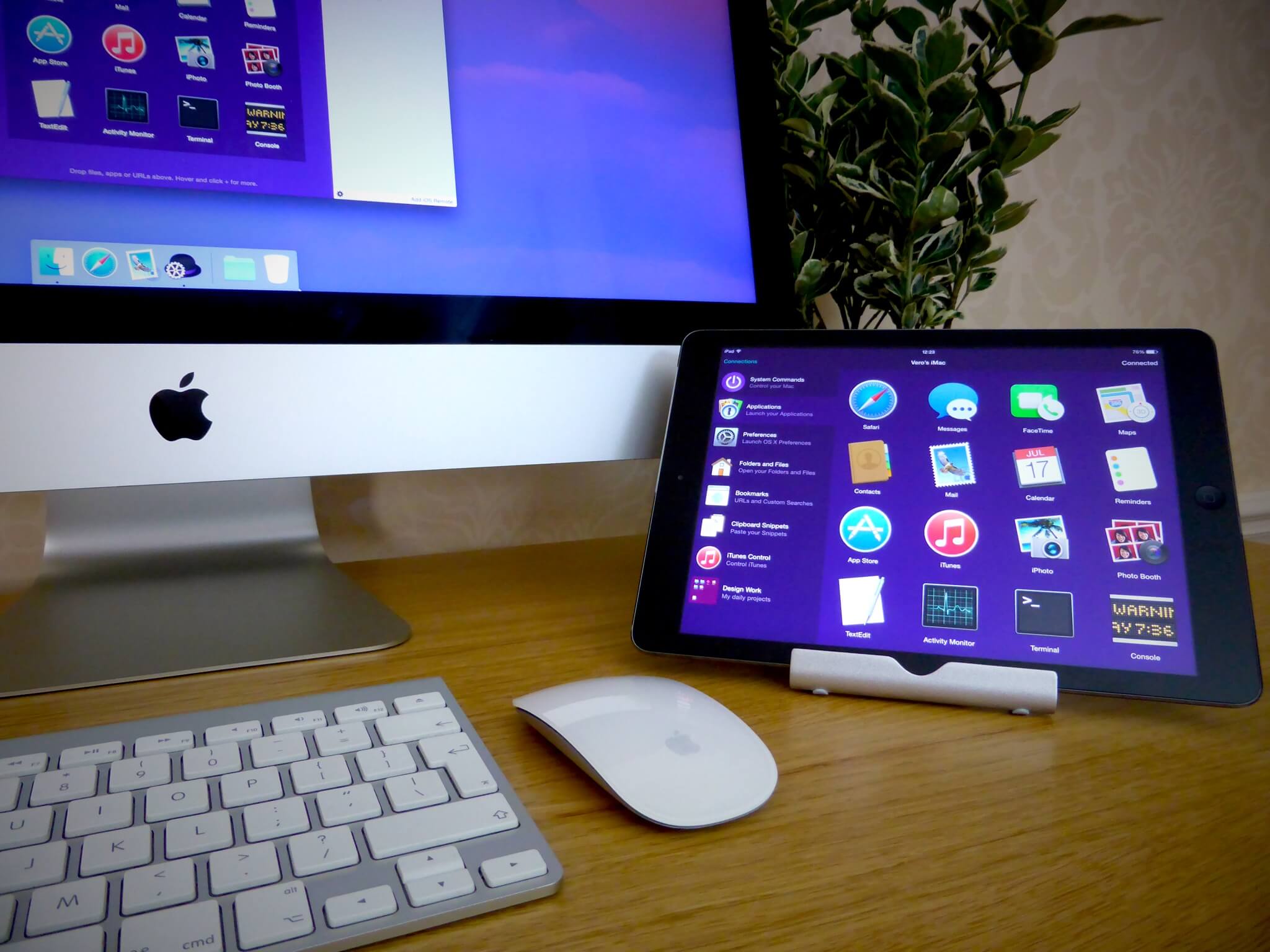 Yes, my desk is always this tidy... ahem...
We've got a few iPad and iPhone stands we love; In the promo video and the photo above, you can see the stand Andrew and I use daily. It's the Anker stand, which is small and understated, and works for both the iPad and iPhone.
The other stand we occasionally use is from Just Mobile; It's stable and stands a little higher, which is great for the old iPad 2 that sits in the kitchen and primarily serves as a music controller.
So long as your iPad or iPhone can run iOS 7 or 8, it'll make a great Alfred Remote, so dig out those older devices that are going unloved at the bottom of your drawer!
For your convenience, we've included an option in your iOS Settings, where you can choose to prevent your device from sleeping when Alfred remote is active. It's particularly handy if you're planning on sitting at your desk all day with your iPad plugged in, and want to keep your iPad awake.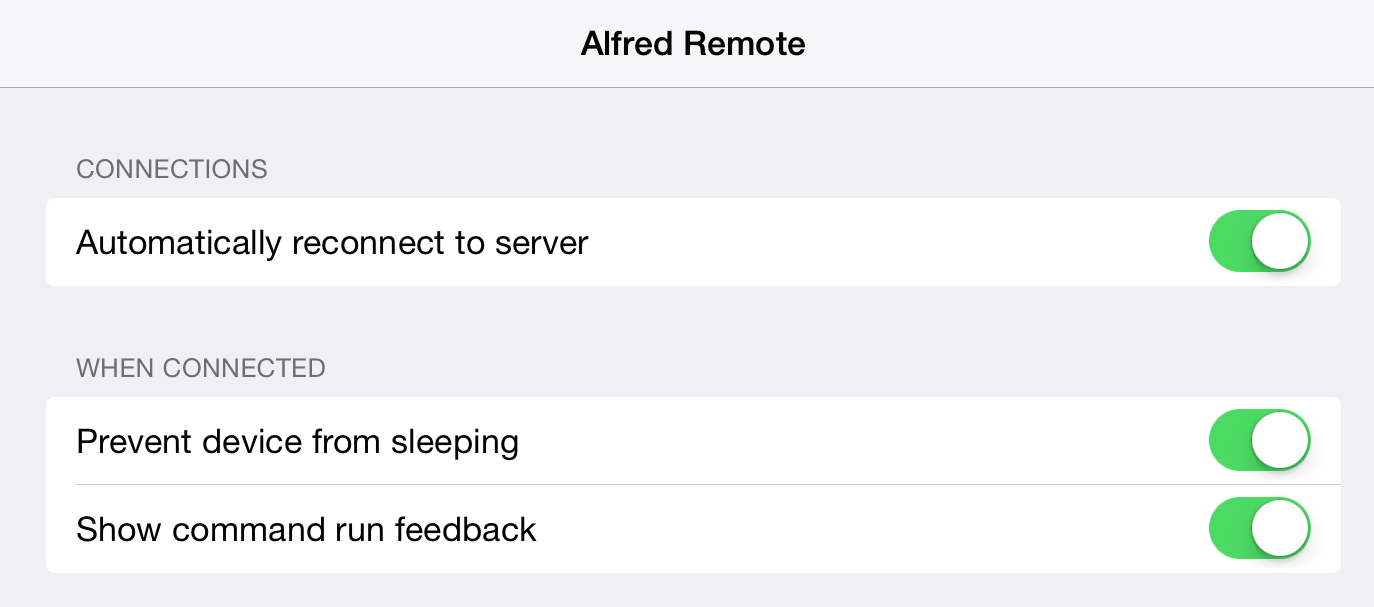 Fill up your own pages
To get you started, we've included some default Remote pages, including a page of popular Apple apps, System Commands, common folders and bookmarks. However, Remote really comes to life once you start swapping out apps for YOUR favourite ones, and creating pages for things you use daily.
For designers and developers
Create a page or two containing your most used apps, folders for your main projects, a bookmark for API documentation you need to use many times a day, and an action to launch your current URL in all of your browsers to allow you to quickly test your work.
In my next post, I'll also show you how you can power-up your Remote by launching multiple actions with a single tap with the help of Alfred's workflows.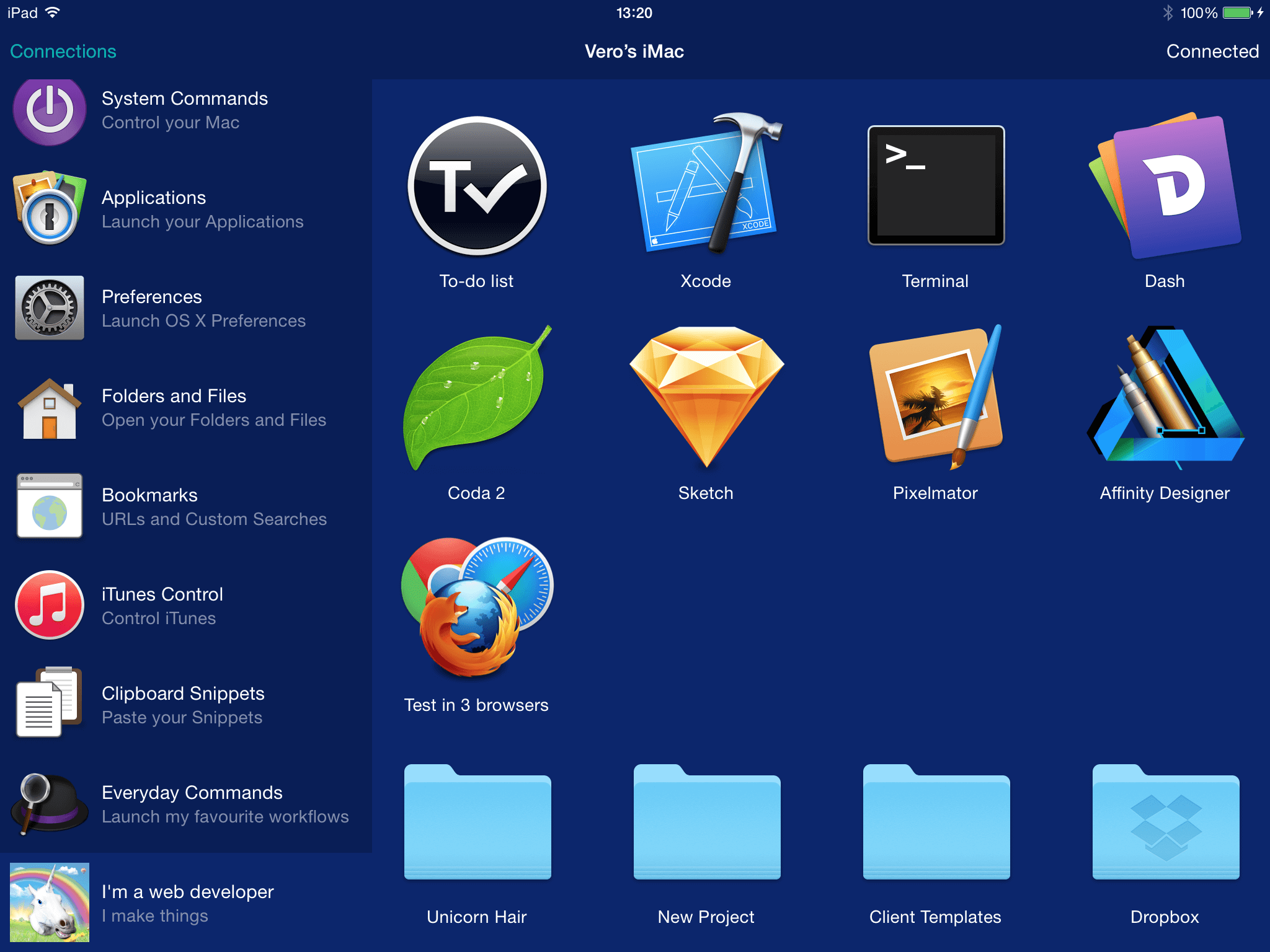 For music fiends
You'll find the iTunes control page bundled with Remote, which gives Powerpack users to control iTunes; Play tracks, start random albums and rate your . However, if you're keener on Spotify, Vincent de Saboulin has also produced a fantastic Spotify workflow which gives you a huge amount of control over your music.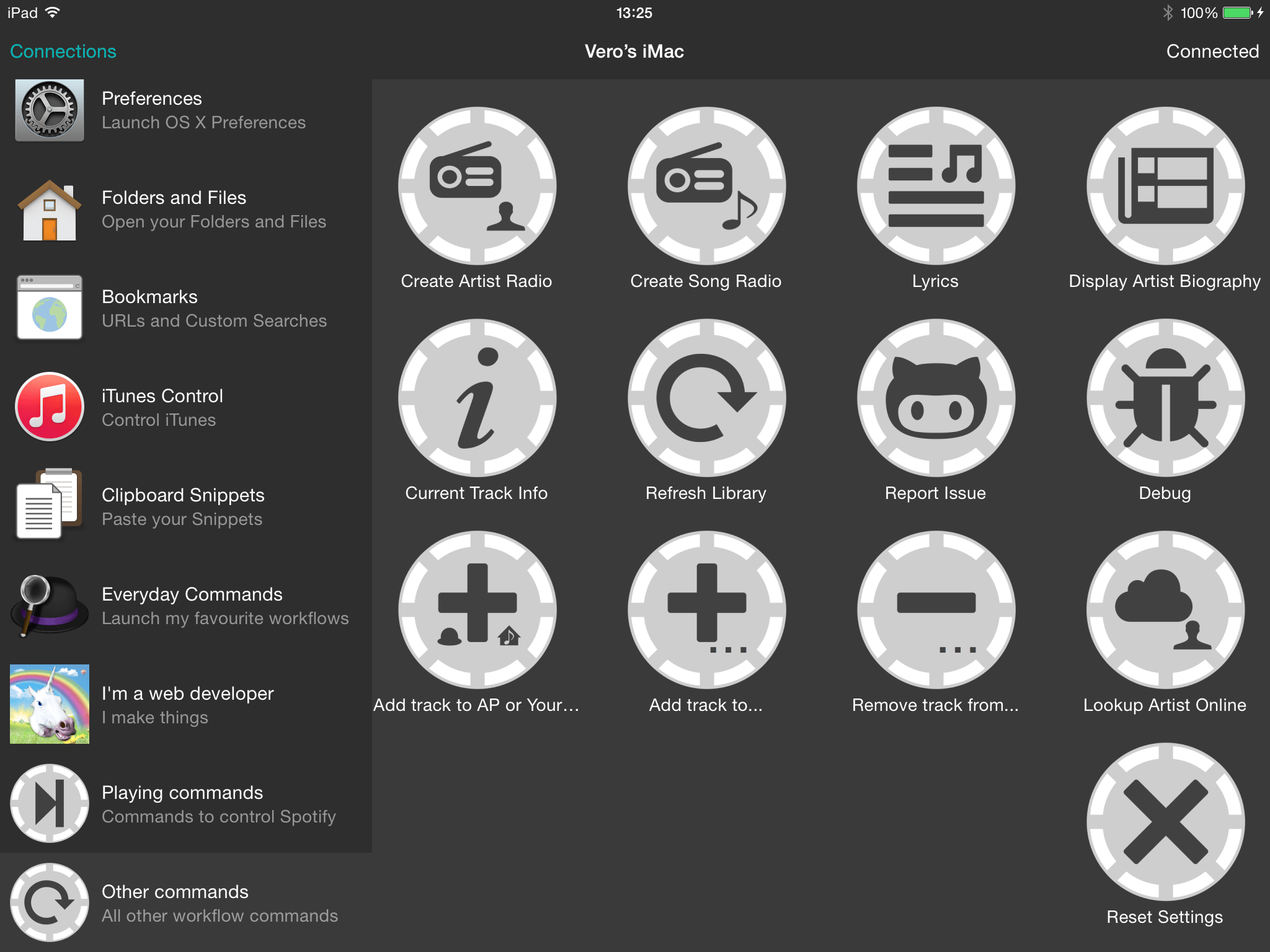 We've also seen screenshots of a Beats music workflow in the wild, so essentially, if your favourite music player supports AppleScript, it may be possible to create a control panel like this for it.
For the busy people!
Whether you're a writer, project manager or anyone else who works with a lot of information, there are no doubt repetitive, uninspiring tasks you waste time on every day. Alfred 2 for Mac takes you a long way to improving your productivity with fast file search, clipboard history and an unbelievably broad range of workflows created by our community, but Remote can help you even further.
As well as modifying the Applications page to contain your most used ones, create a page of clipboard snippets to avoid re-typing commonly used bits of text like your office address. Build a page of links to your blog administration page, your site stats, your webmail and so on,  to save from having to remember the URLs.
Numerous workflows are also beautifully useful for writers, project managers and data wranglers; We'll be featuring some great Remote-friendly workflows soon.
Power-up with Workflows
In the next post, I'll take a look at how you can launch multiple actions with a single tap. This allows you to customise your actions further, making Remote fit your unique lifestyle even more.
In the meantime, we'd love to see how you use Remote. Share photos of your Remote and your desk with us on Twitter (@alfredapp) and we'll do a round-up of the best photos in the next few days!