First Alfred v2 Beta Now Available for Mega Supporters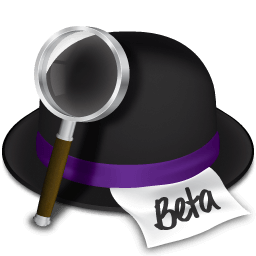 After many months of hard work, we can finally share the first Alfred v2 beta. As you've seen from the recent sneak peeks, there are huge improvements and some great new features, like workflows, that will make Alfred more powerful than ever before.
Rather than waffle on about v2, I'll re-iterate a few things below then let Mega Supporters download the beta and have a play. :)
This is a beta release: While it has been tested and Andrew & I have been using it as our day-to-day Alfred version, you may still encounter unexpected behaviour or bugs. Some features may also change between now and the final release, so be flexible, especially when it comes to workflows.
To help us keep track of bug reports, please email us or join our forum, rather than tweeting us.
Beta is limited to Mega Supporters: To help us limit the volume of feedback for the beta, only Mega Supporters can take part at this time. If you have a single user license from v1, you can choose to upgrade to Mega Supporter to join the beta. If you prefer to wait until it's fully tested, hold off until v2 goes to general release to upgrade to a v2 single user license. Questions about licensing? Have a look at the FAQ.
Keep version 1 handy: Some features are not yet complete in this beta; for example, there is no iTunes Mini Player yet. You can keep versions 1 & 2 running concurrently by choosing different hotkeys, and we don't recommend deleting v1 just yet.
Over the coming weeks, we'll be releasing new builds when they're ready, will publishing documentation and help pages, and prepare for the general release.
Cheers,
Andrew and Vero