Learn to Create Workflows with Alfred's Built-In Examples
Did you know that there are dozens of workflow examples and templates built into Alfred to help you get started and learn how to create your own?
You can find these in the Workflows tab in Alfred 3; Click the [+] button in the bottom left to choose from the 13 Getting Started guides, 6 fully-functional example workflows, and 40 templates!
The built-in workflows include simple ones like launching an app and a folder at the same time using a keyword or hotkey, or filtering files to only show you results from specific locations and file types.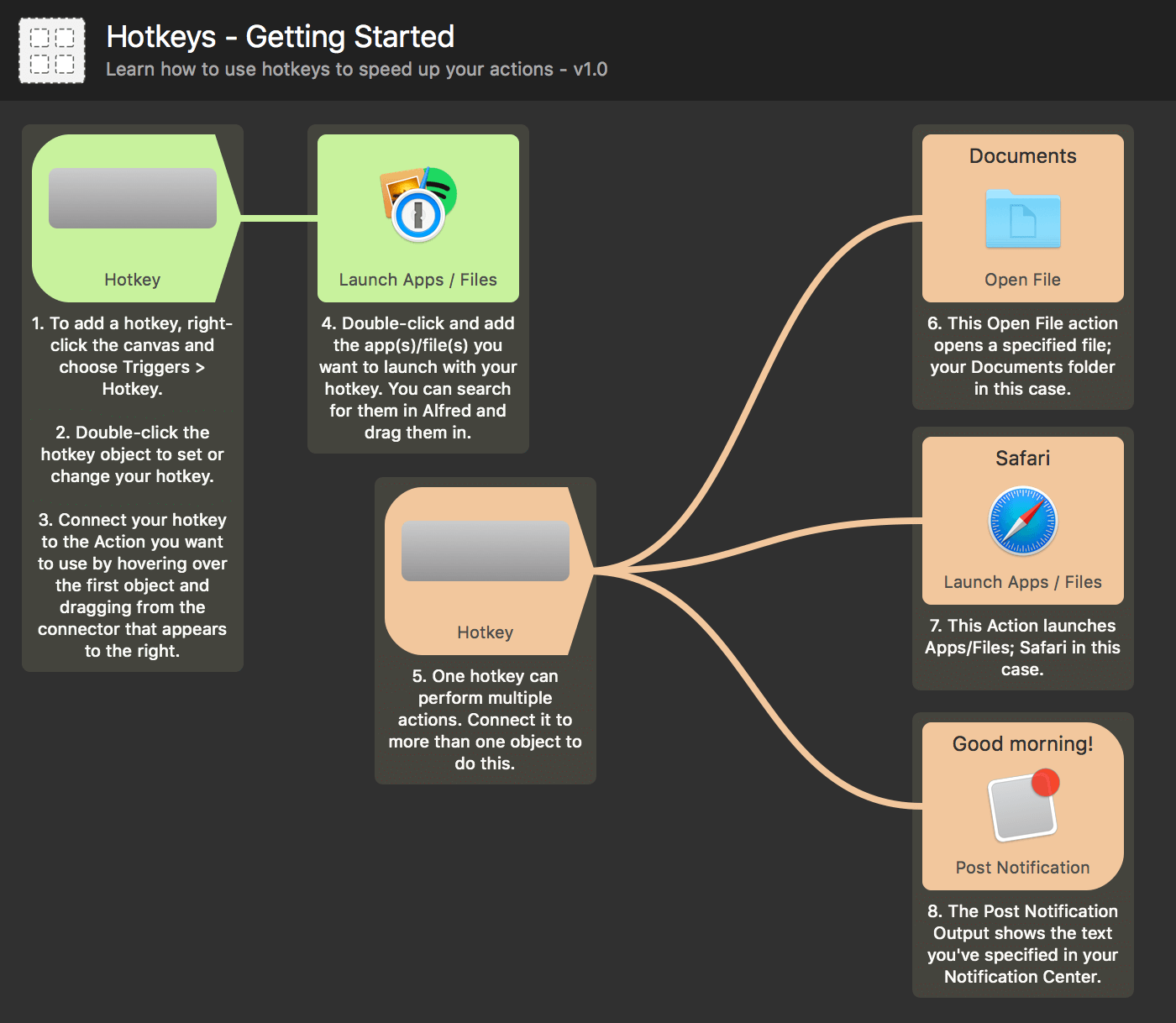 We've also added more advanced examples, which include helpful notes to help you discover how you can then modify them or create your own from scratch.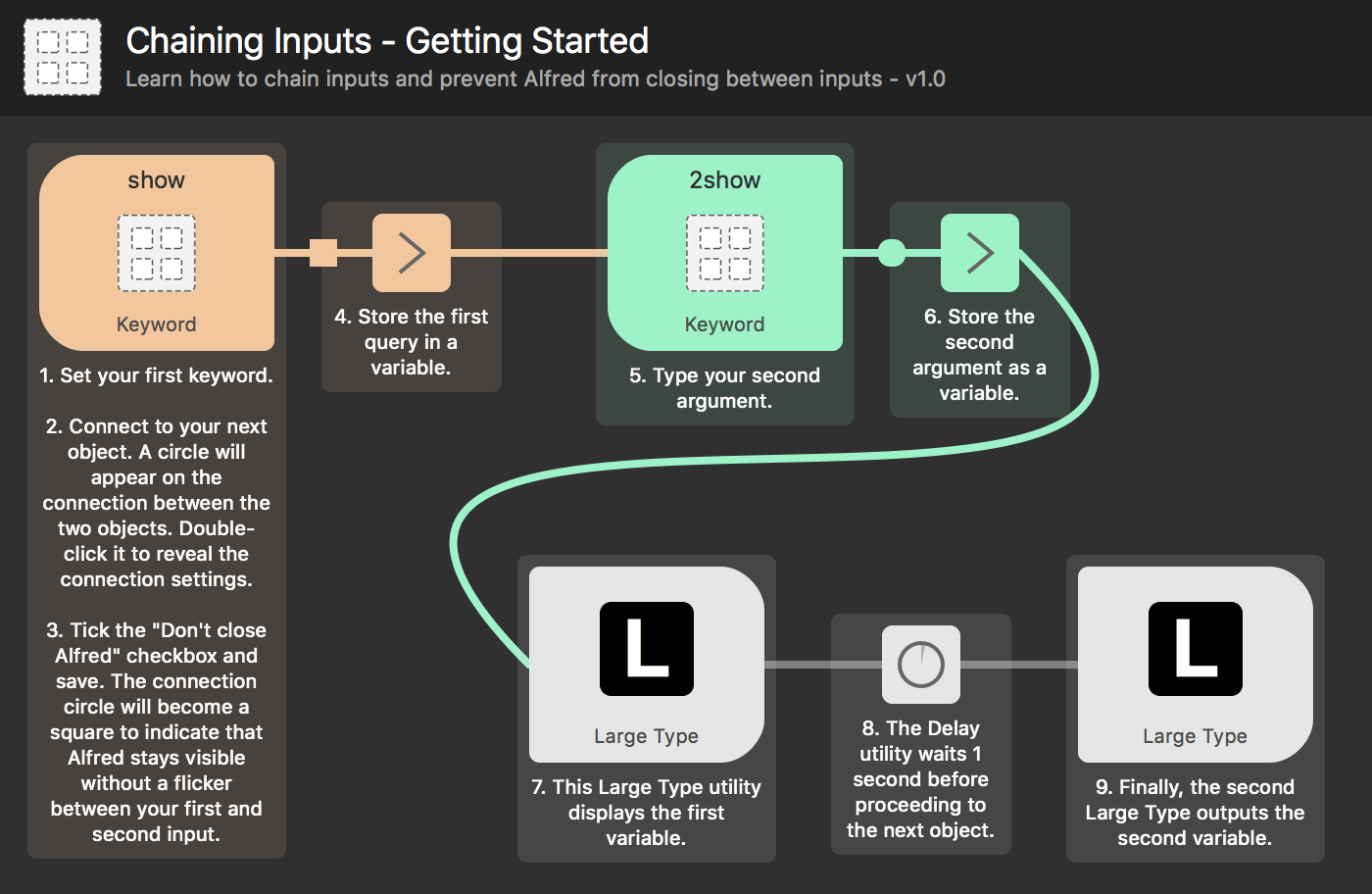 Once you've added an object to your workflow, double-click it to show the configuration panel; Clicking the question mark icon will launch the relevant help page where you'll find further information.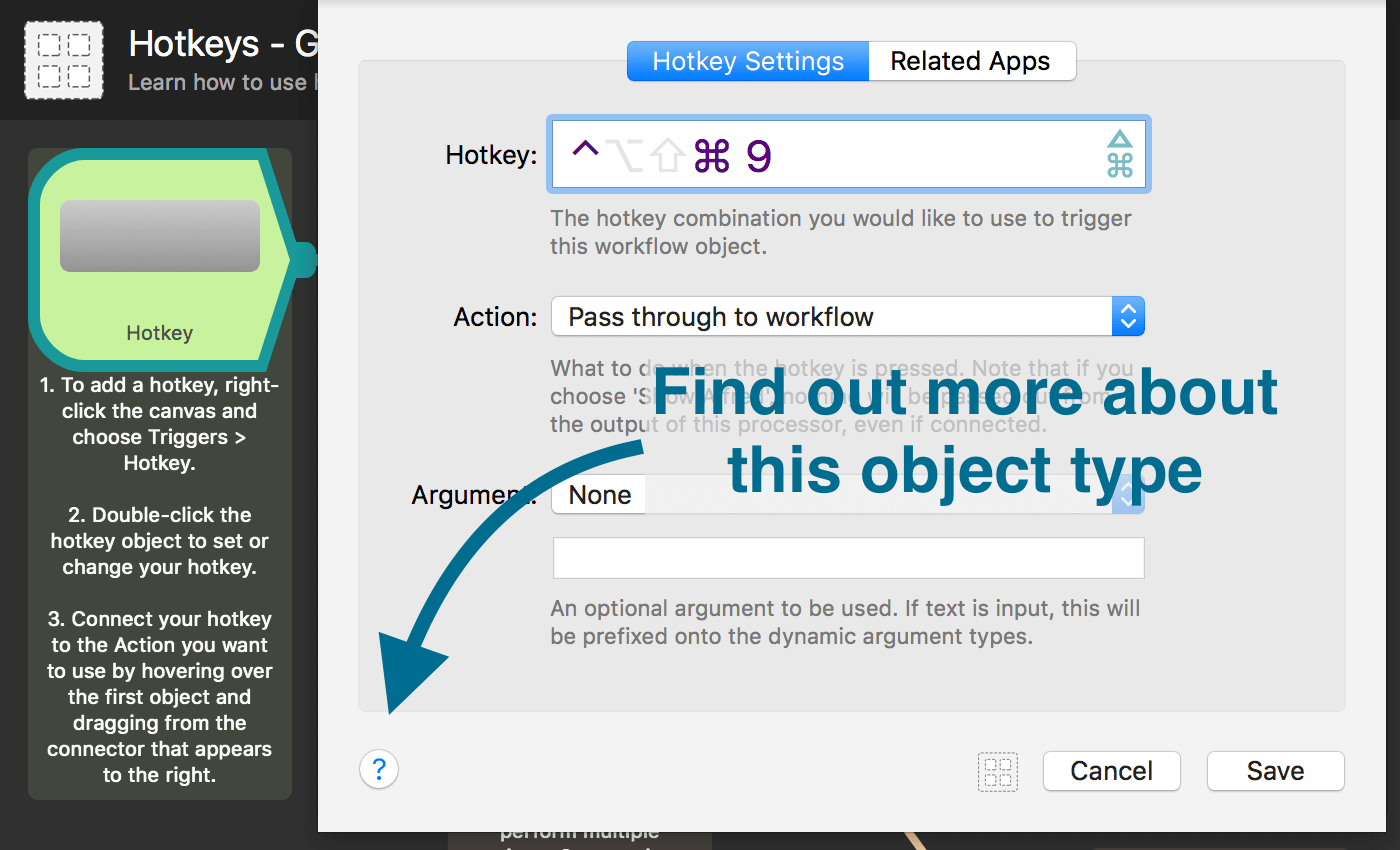 Go ahead and give these workflows a try! You'll also find numerous tutorials, from beginner to advanced, in the Help section of our website. And once you've started creating your own workflows, you can exchange ideas and get help on the Alfred Forum too.
There's never been a better time to get started improving your own productivity by creating workflows that fit your work habits!