Use Alfred to Search Alfred: The Question Mark Trick
Did you know that you can show all your Alfred keywords and hotkeys if you can't recall what you've set them to, and jump directly to that setting in the preferences?
Use any of the following:
?hotkeys for a list of all the hotkeys
?keywords for all your keywords
?theme for a list of your available Alfred themes
?snip for all your snippets and snippet-related
In fact, Alfred will search almost anything in your preferences, from the built-in features to your snippets and workflows.
? followed by your search term. Just try it! :)
Keep typing to narrow down the results, e.g. ?keyword map will show you results for custom searches and workflows using the keyword "map" anywhere. Or if you know what you're looking for, ?map works too!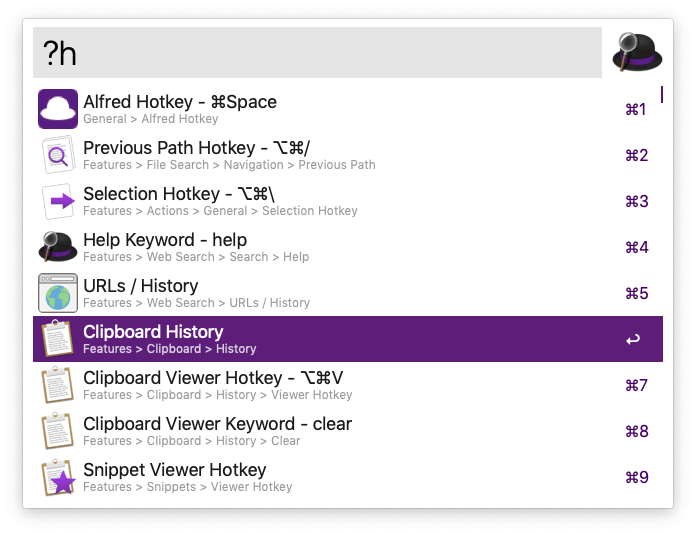 Whether you just need to refresh your memory as to what keyword you set, or want to get to the right preferences pane to adjust a setting, the question mark helps you get there most efficiently!