After months of intense development, polishing and testing, Alfred 3 is here and ready for you!
It's been a thrill to add new features to Alfred, and improve existing ones. We already can't live without these new features, which add so much to our workday productivity; Amazingly flexible workflows, snippet expansion, multimedia clipboard and more.
You can download Alfred 3 to get started right away.
We've highlighted a few of the new features below. We also published a post answering some of the commonly asked questions for Alfred 3; upgrading your Powerpack, migrating your preferences and more, so take a look for details.
Workflows: More flexibility and new objects
Workflows are now more flexible than ever; Lay out objects anywhere and chain objects of all types to do exactly what you want!
Add notes to your workflow objects and assign colours to add clarity when revisiting your own workflows or when sharing workflows with fellow Alfred users.
We've added a whole new category of super useful utility objects, including Filter, Transform, Replace and more. We've also made it easier to configure objects dynamically using JSON, and arguments and variables.
You'll find Getting Started and Example workflows built into Alfred 3's Workflows preferences, and tons of documentation on our help site, allowing you to start playing with workflows right away.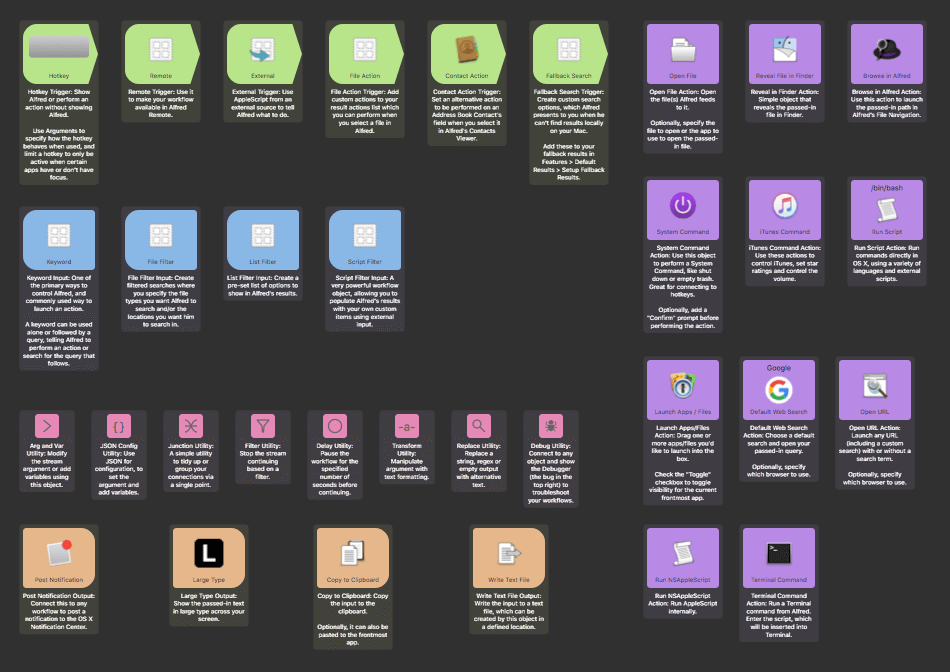 Multimedia Clipboard
We gave the Clipboard feature lots of love in this release; As well as text clips, you can now also copy images, file lists and hex colours to the Clipboard History for quick access when you need them.
You can either search for saved clips by typing a few characters, or scroll back through your history until you find the right one.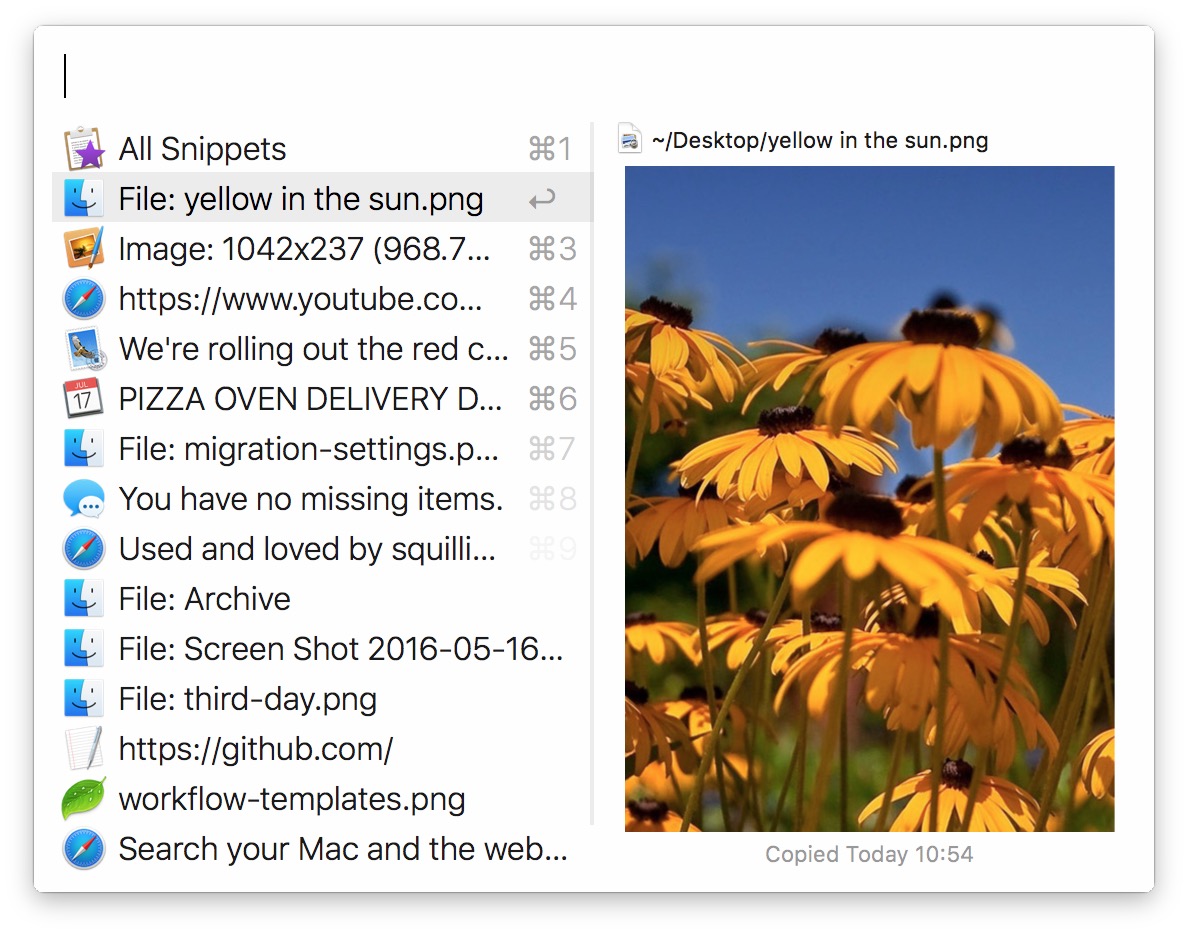 Snippet Auto-Expansion
Type less, say more; With Alfred's new text expansion feature, type a keyword and a whole text snippet will appear in its place. It has become an essential part of our work day instantly!
Save your snippets directly from your Clipboard History with Cmd + S, and organise your snippets into handy collections you can share with friends and colleagues.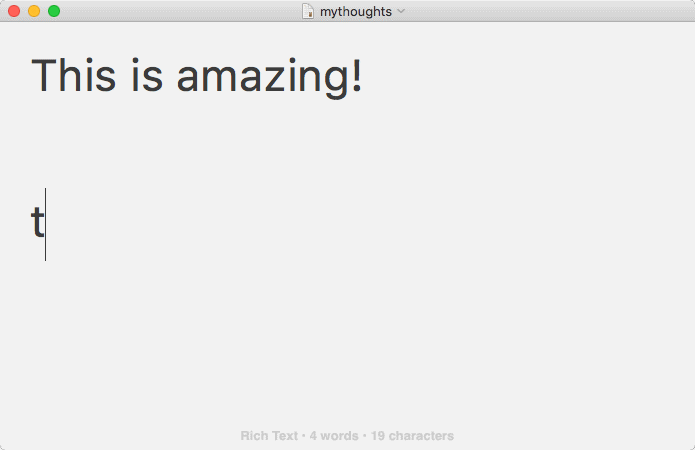 Overhauled Theming
We've also overhauled Alfred's theme editor; Theming is now quicker to use, with a simple dragging system to set sizes and the ability to use any fonts from your Mac.
Once you're done, share your theme to alfredapp.com and send the link to friends to show your true colours!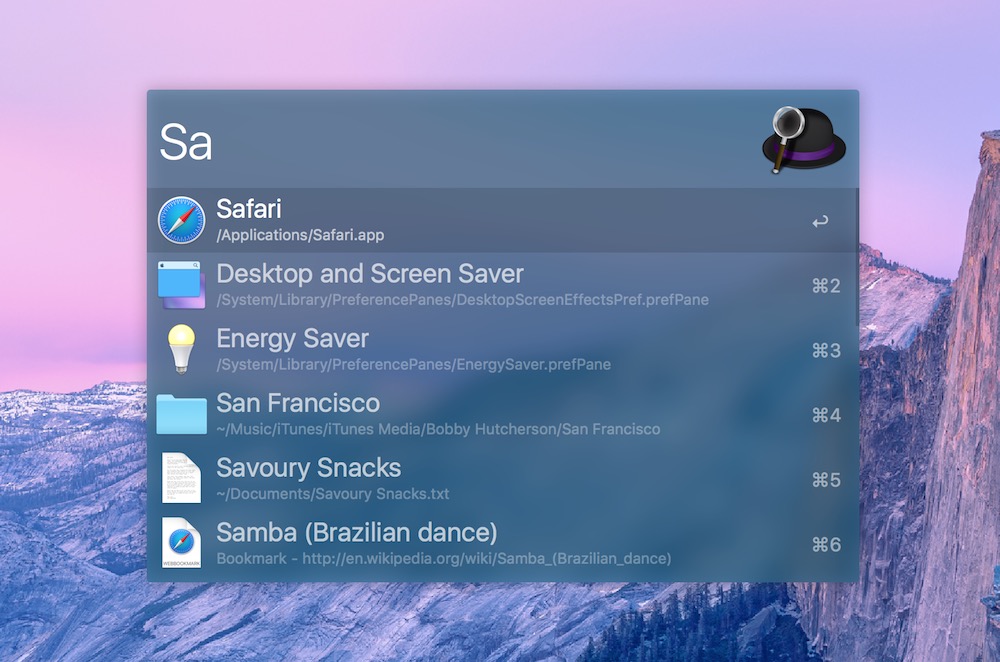 And so much more...
There are stacks of new features for you to discover; Improved file navigation, system commands, better support for accessibility and keyboard layouts, as well as huge performance improvements.
You'll find a more complete list of features in Alfred's Update preferences, and we'll be featuring tutorials and tips in the coming weeks to help you make the most of each and every feature.
A huge thank you to our beta testers for their help over the past few weeks, and to you, our wonderful and enthusiastic community. Your excitement and kind words are making the hard work totally worth it!
Cheers, Andrew & Vero