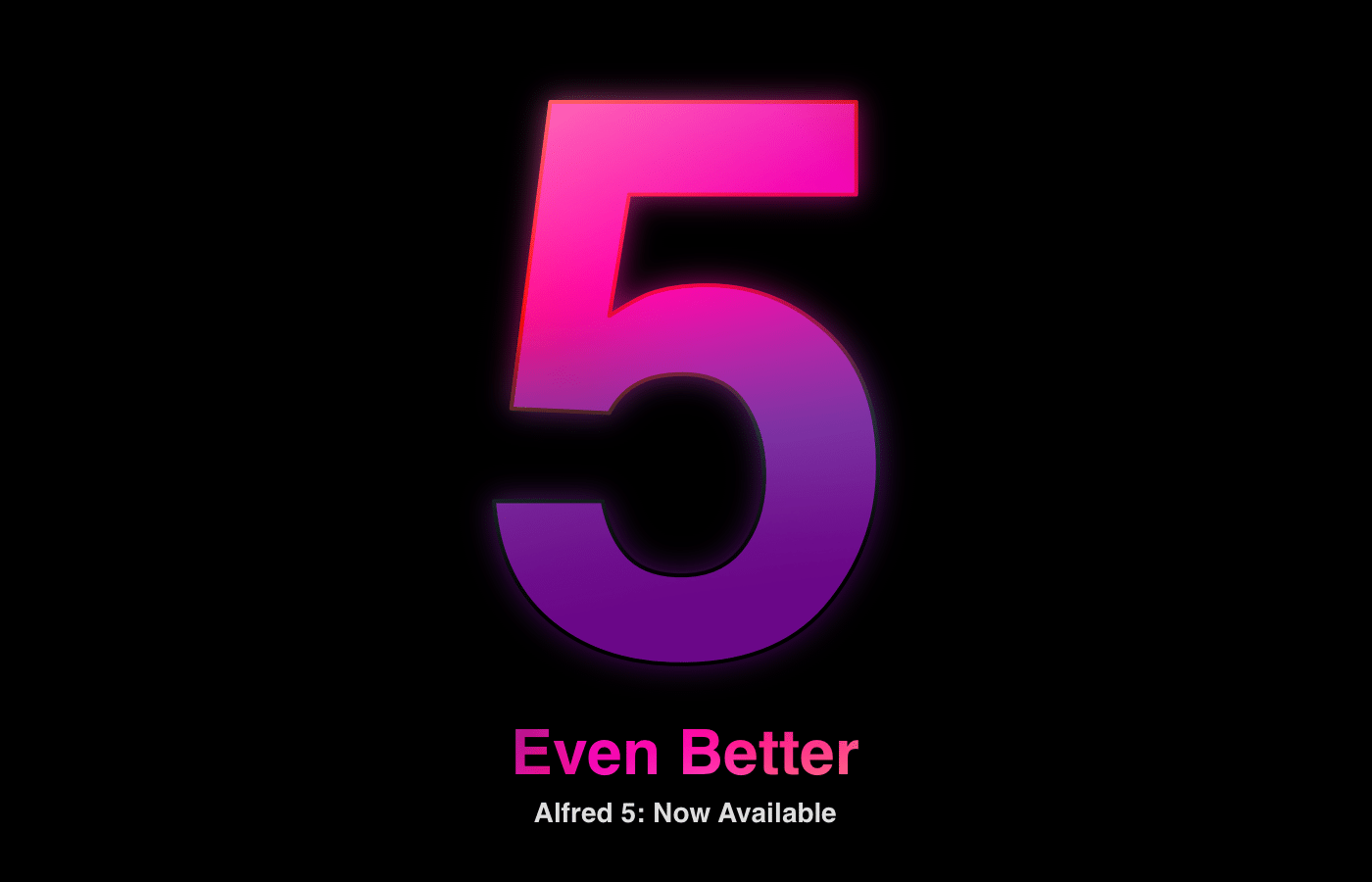 After many months of development and a brilliant Early Access release, we're excited to announce Alfred 5 is now available to all!
It was great to see such an enthusiastic take-up by the community during Early Access, who have really helped us put Alfred 5 through its paces in preparation for this General Release.
Ready to jump in with the new features? Download Alfred 5 from our website; You can grab a new Powerpack license or upgrade your existing license to unlock the Powerpack features.
Take a look at What's New in Alfred 5 to the discover the rewritten Workflow Editor, which is easier to use than ever, the fantastic Palette Search, the new Automation Tasks which help you write codeless workflows, and so much more!
We've published an Alfred 5 Getting Started post with the licensing FAQ.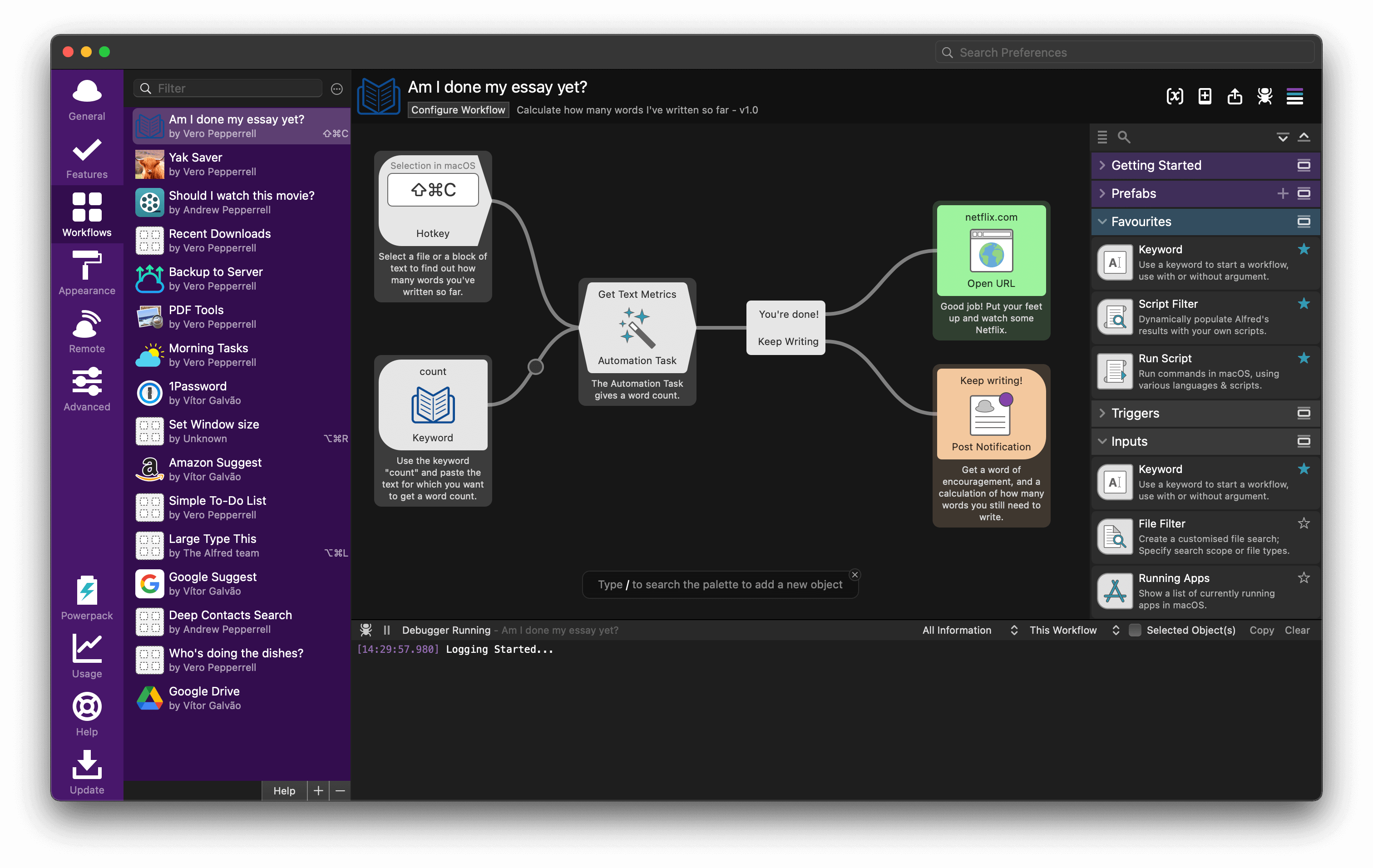 What are you waiting for? Join the Alfred community in enjoying the new Alfred 5 features! :)