Searching Google Drive with an Alfred workflow
If you use Google Drive on macOS, chances are Spotlight isn't indexing your File Stream paths. This long-standing limitation is a problem because if Spotlight can't find those files, neither can Alfred.
Or can it?
Alfred uses Spotlight's indexing, so it sees what it sees. By default. With Alfred's Workflows you get greater flexibility of results and powerful combinations: if you'd care to do it, you could even use Workflows to build a mini private Spotlight targeting a specific set of files.
So that's what we did.
The Google Drive Workflow has gradually evolved with the help of our users on the forum. It relies on standard tools to create a database of your Google Drive's local structure without requiring futzing with API keys or complex configurations.
Using the Workflow
After you install the Workflow, invoke Alfred and run gd or gdf to find your files and folders.


On the first run you will be prompted to build the file cache. It will take a while, depending on how many files you store in Google Drive, and will present a notification when done. After that it will be automatically rebuilt every day.
Actions will work as expected, and two more are introduced to quickly send files to your Google Drive.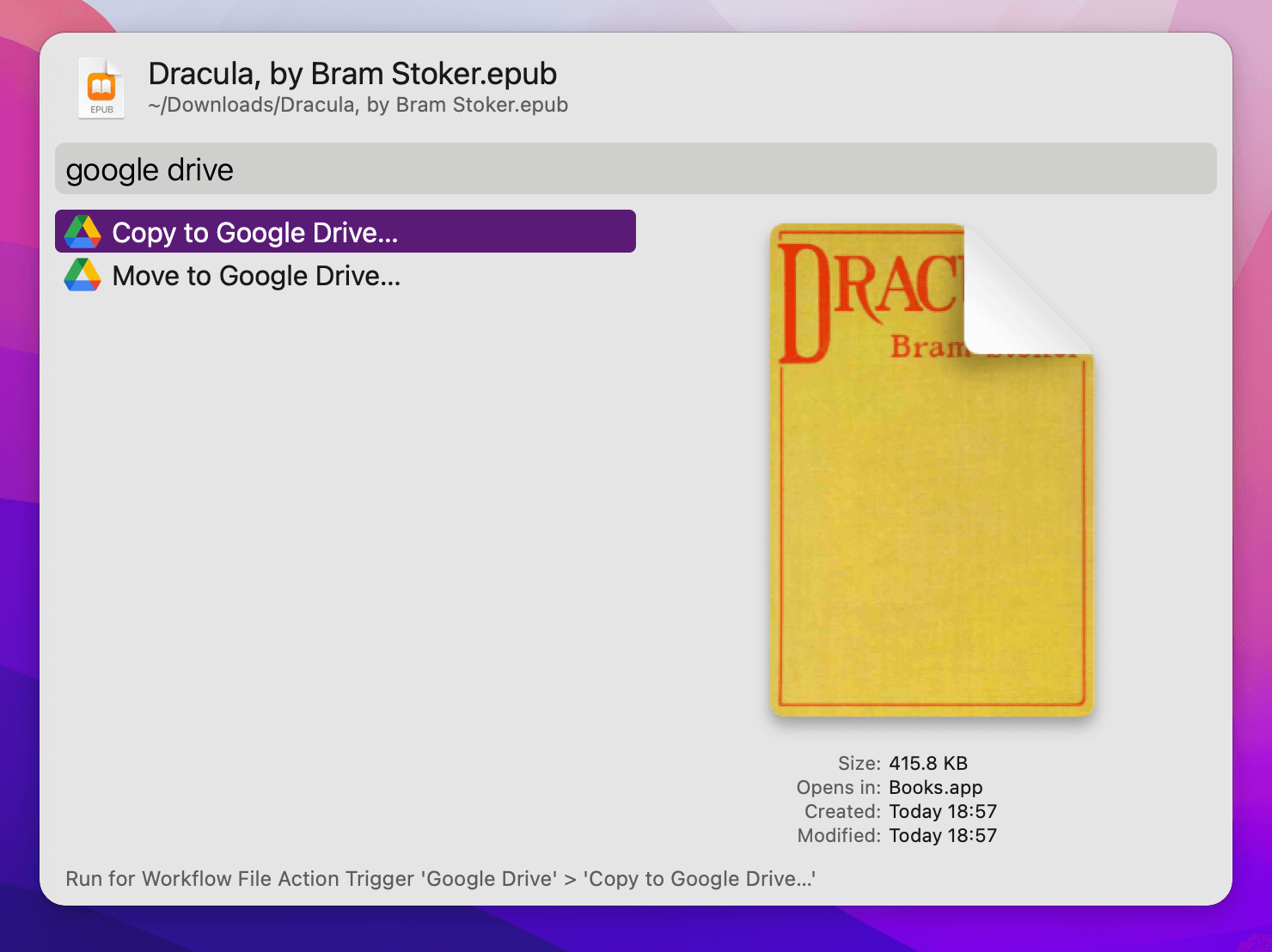 The Workflow has sane defaults but does allow a degree of customisation. See the instructions for details on the options.