Alfred App 101: Web Searches
We're very excited about all the things Alfred can do and the new functions that are being added every day. But sometimes you just want to get started quickly, figure out the basics and launch in. Here's your chance to do this with a short 101-style guide that will get you set up and searching in no time.
In this post, we'll cover:
Basic web searches
Setting your own web searches keywords
Alfred's fallback searches
Forcing specific searches
Basic searches
Alfred is great for launching applications on your desktop. But it's also great for helping you use the Internet much more quickly than if you were to manually click on a browser icon in your dock and only then start typing in your search.
Instead, just launch your Alfred with a simple keyboard shortcut (which you can set up in Preferences > General) and start your search with a specific keyword. If you want to search Google, start with "google" followed by your desired search.
Similarly, you can search specific websites with the use of specific keywords, just as in the examples below:


To find a complete list of the keywords that are currently available, just go to Preferences > Features, and tap Web Searches on the left side to have a look.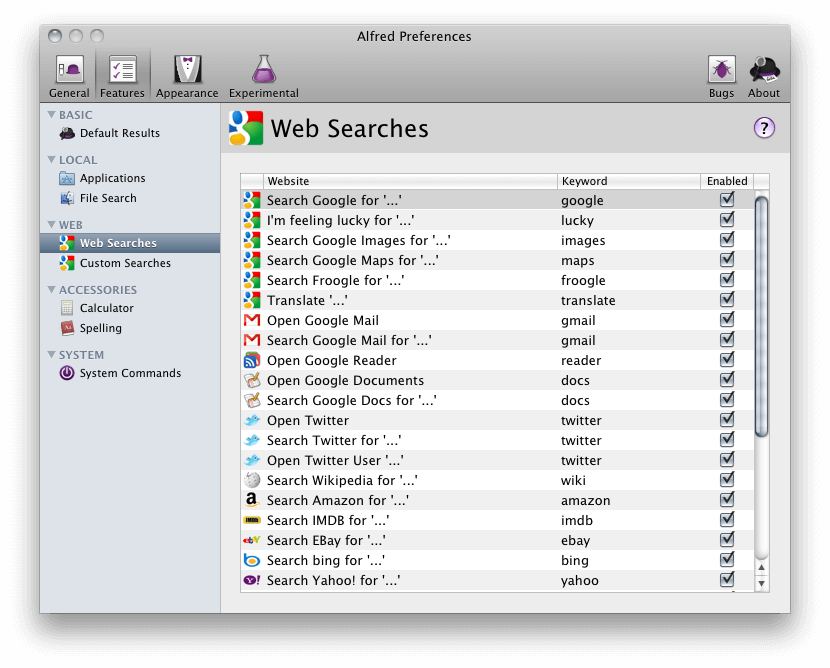 Setting keywords
The keywords for your searches are fully customisable. If a different one makes more sense to you, or you're a speed wizard eager to shorten searching time even more, simply double click on the keyword you wish to change and then type in your new preferred change: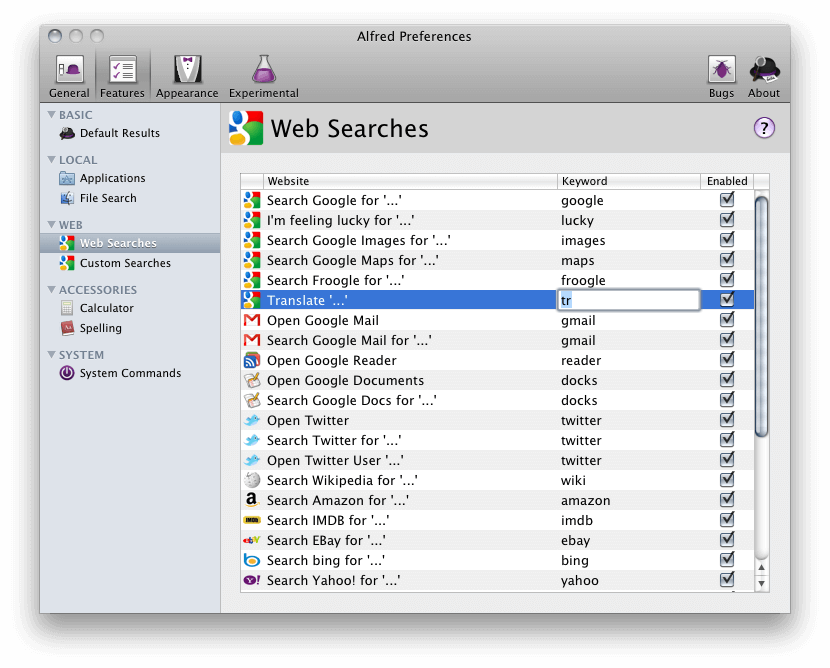 Which will then result in this:

Now you're all set to be the fastest Internet user around.
Fallback searches
Sometimes, even Alfred gets confused about what you're asking him to do. In that case, he will try to guess, usually falling back on a number of general searches you might have in mind. Most often he'll resort to Google or Wikipedia. Admit it, you wanted the help anyway...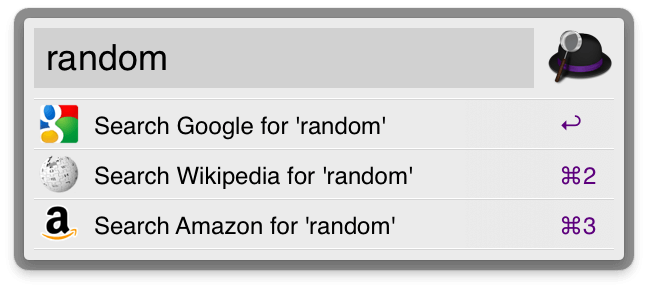 Forcing specific searches
Ultimately, however, you are still the master and Alfred is here to serve you. That's why we've added the option to force a search option, no matter what Alfred thinks you're looking for. To set these up, go to Preferences > General > Results and choose what happens when you hit a certain key combination instead of simple return. In the example below, pressing alt + return will always result in a Google search: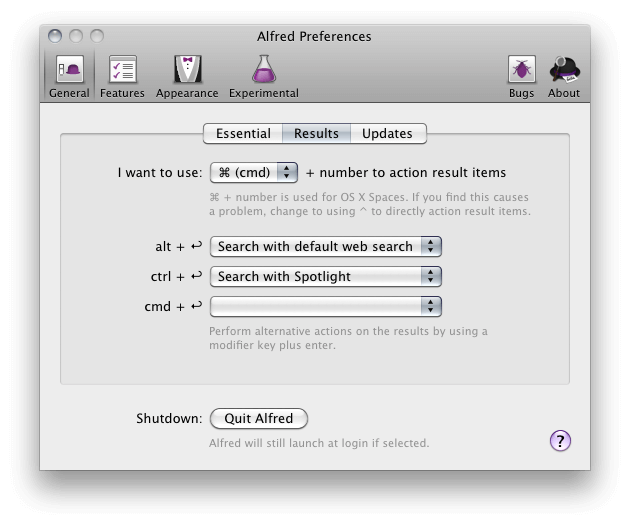 Underneath, I want to search for the word "Dropbox" on the Internet/locally/etc. and not actually open the application. I'd therefore simply type in the word and hit alt + return, which would then perform a general web search for me.

This wraps up the first Alfred guide. Many more coming soon.