Alfredthe.me: Share your custom themes & browse for new ones
What makes developing Alfred so much fun is the amazing community that has grown around him over the past two years. And sometimes, Alfred users simply blow us away with their creativity!
Hot on the heels of last week's search for the perfect custom themes to add to version 1.2, long-time Alfred friend and extension creator Kailey Lampert created a new site, Alfredthe.me, where you can share your custom themes and discover new ones.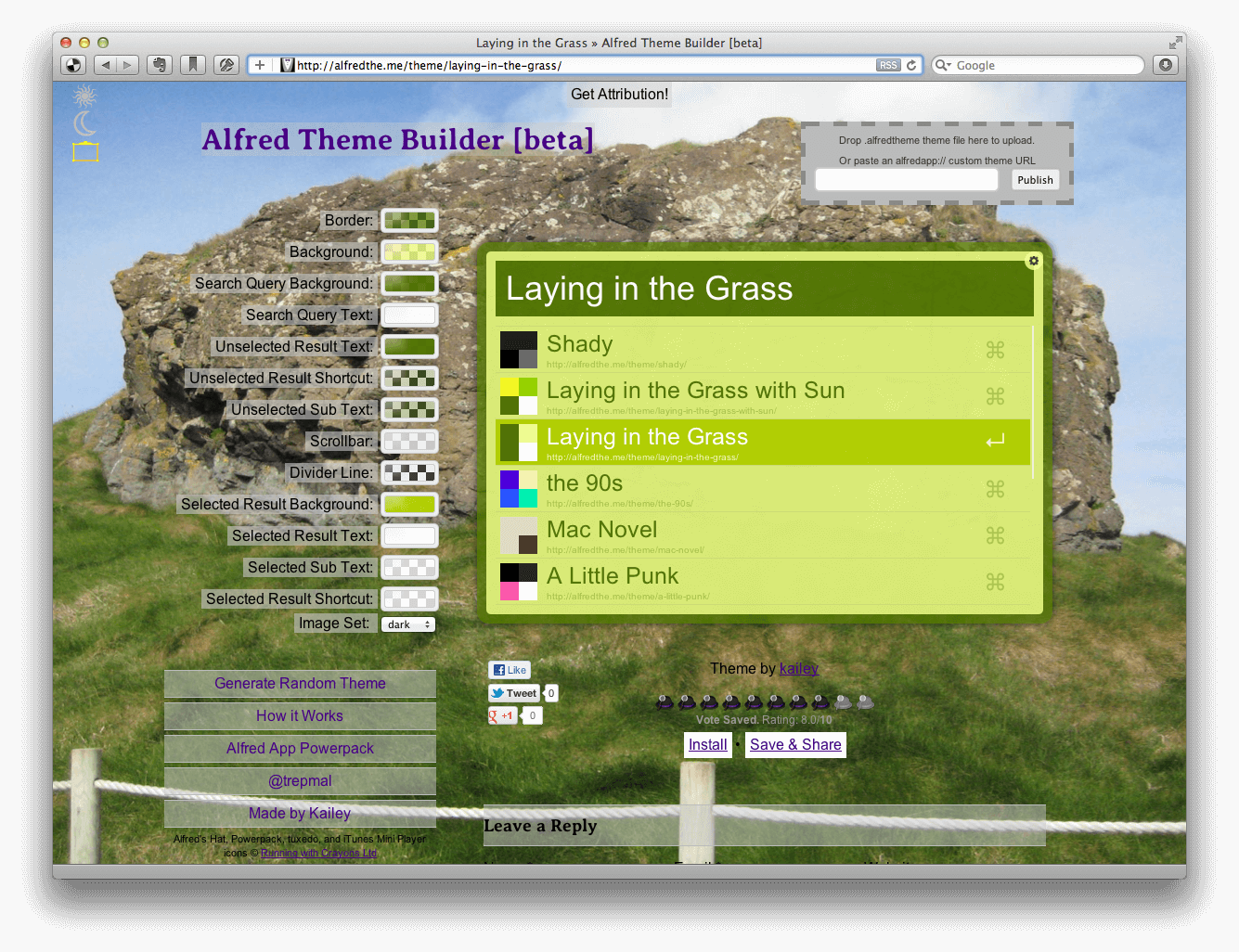 You can watch a useful video on importing, exporting and customising your own themes on Alfredthe.me.
As an aside, Kailey is also the creator of the rather awesome Hangman extension, amongst many others. Play a sneaky game of Hangman using Growl and the boss won't even notice! ;)
Happy theming!
Cheers,
Vero