Alfred 4.5: New Universal Actions Feature in Pre-Release
Alfred 4.5 is a very exciting major update to Alfred, bringing you a whole new way to use Alfred.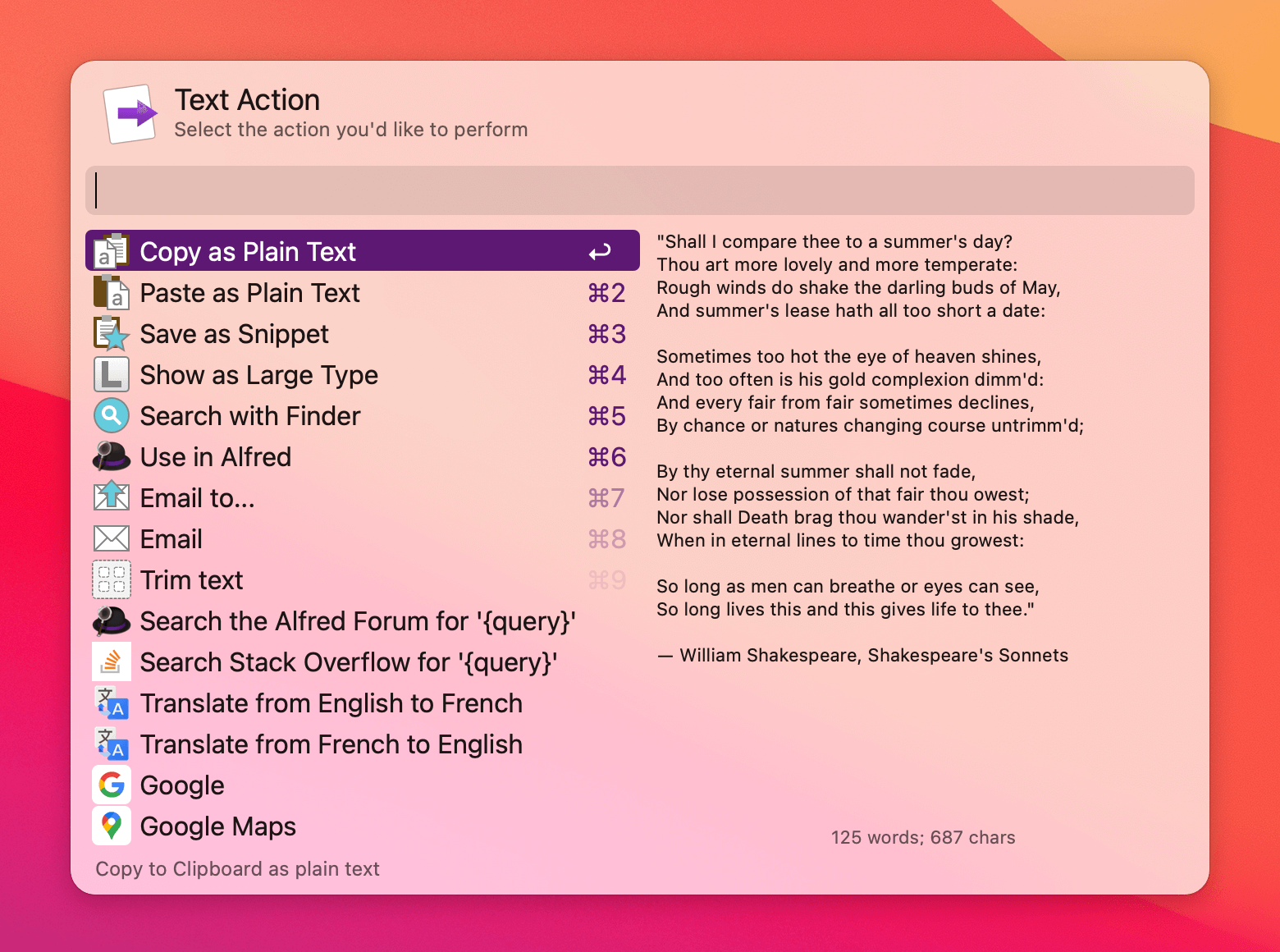 In Alfred 4.5, you can take any text, URLs or files and perform actions on them from anywhere within Alfred or on your Mac using your Universal Action hotkey.
This update is currently in pre-release, if you'd like to take an early look. New to pre-releases? Go to Alfred's Update preferences and choose "Pre-releases" from the dropdown menu; You'll now see more frequent Alfred updates and early features.
Find out more about Universal Actions on the official preview page!