Alfred 5 Early Access is Now Available!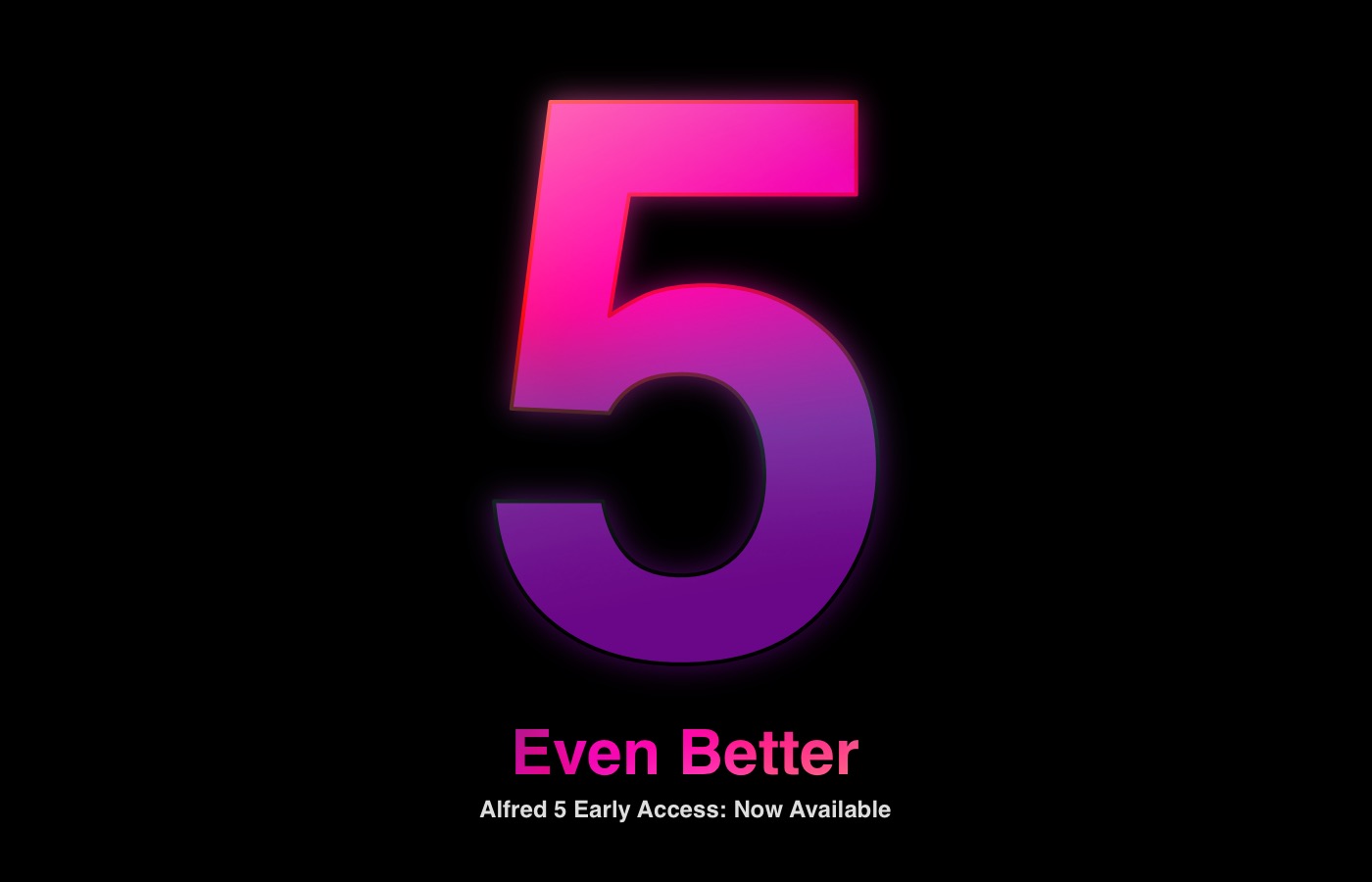 Earlier today, we announced that Alfred 5 is now available for those who'd like to take part in our Early Access.
Can't wait? Grab an Alfred 5 license and download the Early Access build here to get started right away!
Our closed beta group has been testing Alfred 5 for a few weeks now, and have reported great performance and stability, so there's no need to hesitate if you'd like to jump into the new features.
Take a look at the Early Access information for an FAQ on migrating your preferences and details on using the new features.
We'll be sharing more documentation on Alfred 5 features in the coming weeks. In the meantime, you can say hi on Twitter at @alfredapp and on the Alfred forum.