Snippets Will Make You Smile
Over the past few weeks, it's been fantastic to hear how quickly Alfred 3's snippets expansion have become part of your daily productivity tools. From creating your own speedy email replies and signatures, to URL collections and funny emoji sets, the snippets are getting some great use!
Can you see the teal blue colour running through my usage graph every day? This hints at how much time and typing I've saved thanks to snippet auto-expansion (and more!) during the Alfred 3 release, using Alfred 1029 times on the day after release. Amazing, isn't it?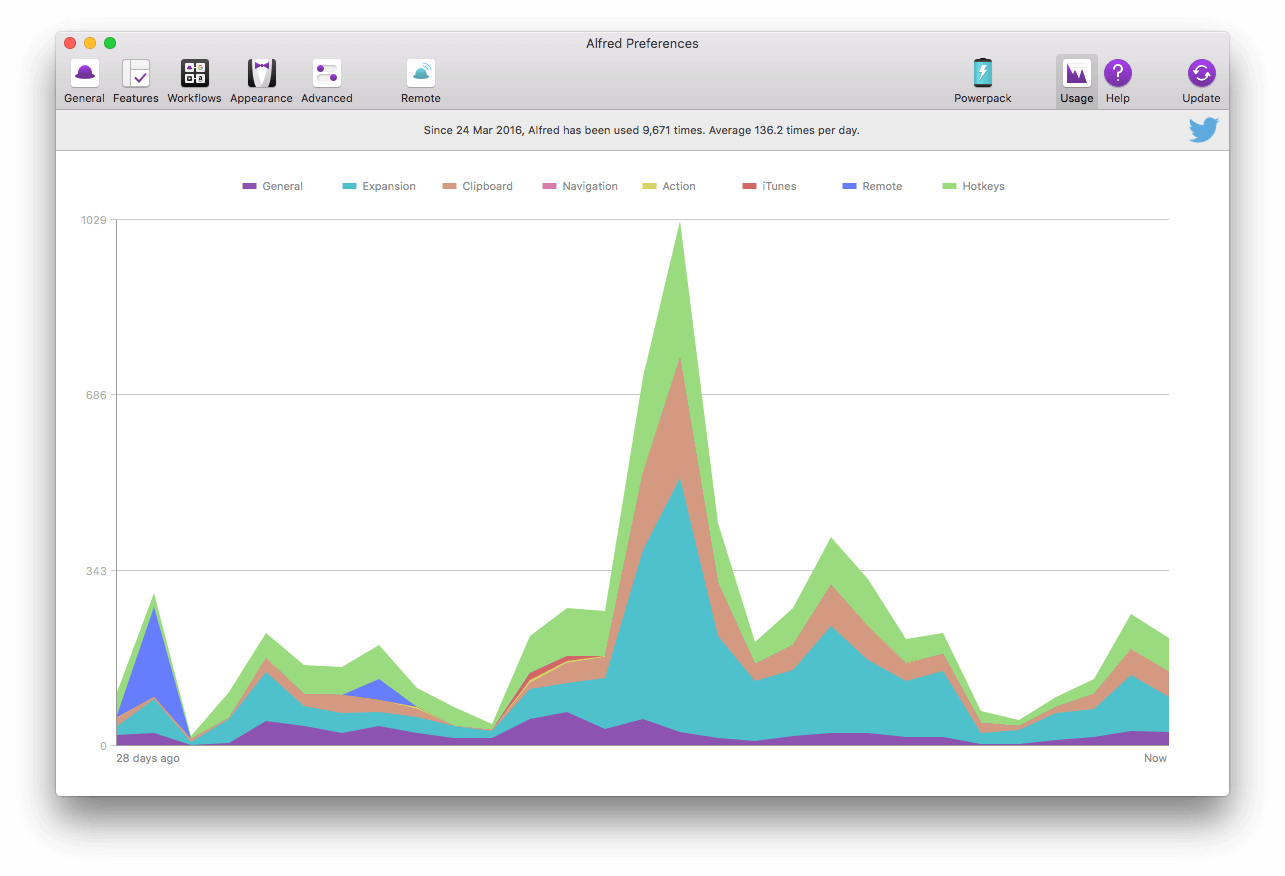 New to snippet auto-expansion?
Snippet auto-expansion is a Powerpack feature new to Alfred 3, and is an evolution of the existing Clipboard History and Snippets features we already loved in Alfred 2.
Expansion allows you to set a short keyword (in this case, !star), a title and the text you want to paste when using your short keyword.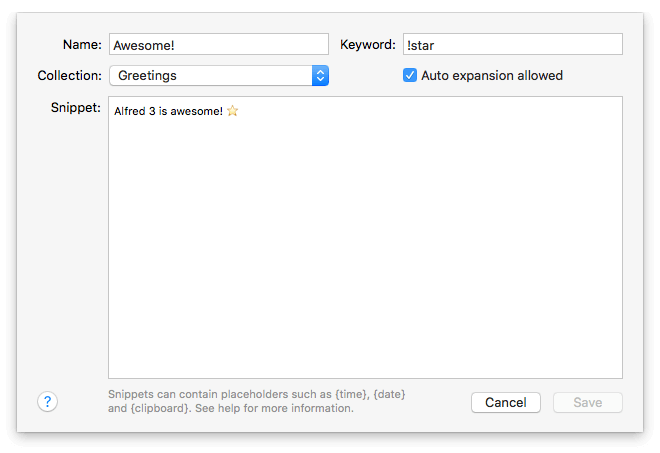 To paste it, type the keyword, which is magically replaced by the full snippet. Whether you're saving your most frequently used sentences, greetings, addresses, URLs or silly emojis, it's a brilliant time saver.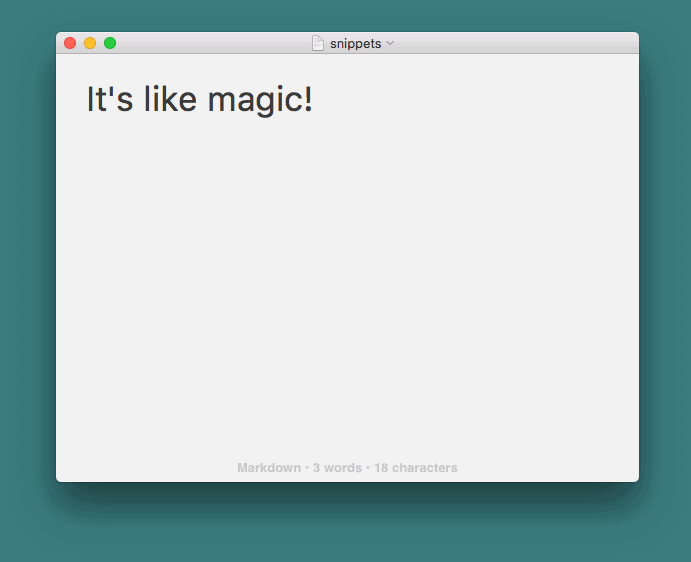 Find out more about getting started with Snippet Auto-Expansion.
Tips For Better Snippet Expansion
To get the most out of the expansion feature, your keywords need to be memorable but shouldn't be triggered by mistake. Here are some ideas to help you set useful snippet keywords.
Use non-word keywords to avoid unexpected expansion; Don't use the keyword date to paste the date, otherwise every time you try to type it's a date!, you'll find yourself saying it's a 01/06/16! as your snippet auto-expands.
Start all your snippets with the same non-alphanumeric character, such as an exclamation mark, colon or semi-colon. (e.g. !office)
Use unusual capitalisation (Alfred will respect the capitalisation you set, e.g. officE)
Use double characters (e.g. ttime)
Using Snippets from the Viewer
There's no need to use auto-expansion for every snippet you've saved if they're used less frequently, as you can also access your Snippets through the Snippets Viewer just like you did in Alfred 2.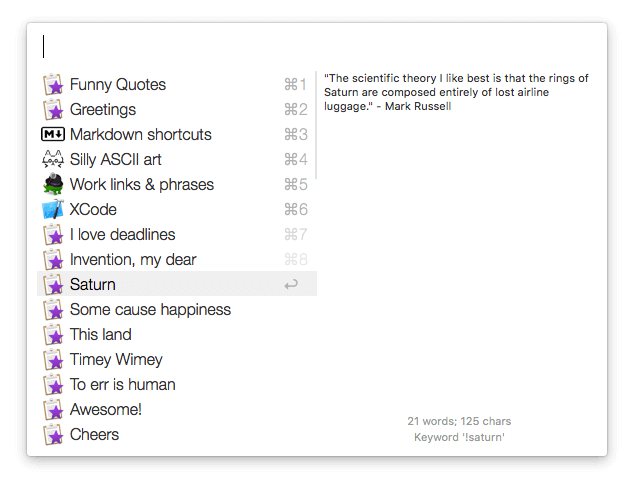 Works beautifully with Clipboard History
Copied something to your clipboard that you know you'll need to use frequently? While in the Clipboard Viewer, press Cmd + S to save it as a snippet. The text will be saved as snippet and you'll just need to add a snippet name and keyword, and pick which collection it belongs to.
Exciting Plans Ahead
Those who've been part of our community for a long time will know that we've always got something new planned. We're already scheming some great new improvements to the Alfred 3 features for the coming months.
If you're an existing Alfred Powerpack user, you are eligible for a discounted upgrade to Alfred 3, and if you're a new user, you can buy a Powerpack license to get started.
Keep an eye on our tweets and be sure to sign up to our newsletter (here in the page footer or in Alfred's General preferences tab) to find out about future updates and sneak previews!