Countdown to Powerpack Launch!
Five weeks ago, we announced the Powerpack, a set of incredibly powerful features sitting on top of the Alfred core. We've been working intensively, putting every spare hour into the planning and development of these exciting features.
We're now just days away from releasing the pre-release of the Powerpack, ready for our eager users to help us test. But more details on that further down. First, I should introduce the new features, shouldn't I?
Powerpack features
In this first Powerpack release, you'll find three major features:
The File System Navigation provides a very easy way to browse files without using the mouse. Using only the keyboard, you'll be able to quickly skip to the files you need without opening Finder.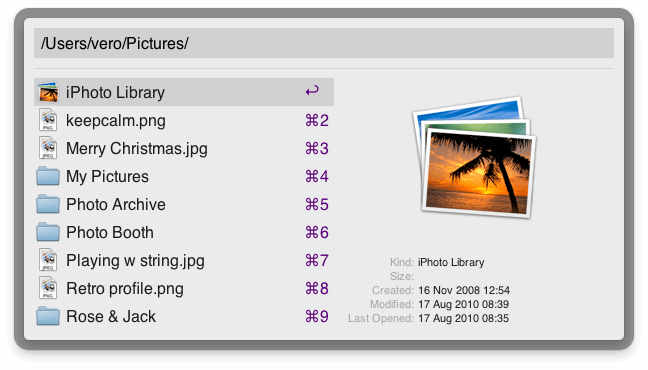 The Result Actions brings the ability to work with and perform actions on files anywhere on your computer with just a few simple keystrokes. Open, copy, move or email files with a quick key combo. We'll add even more actions later on.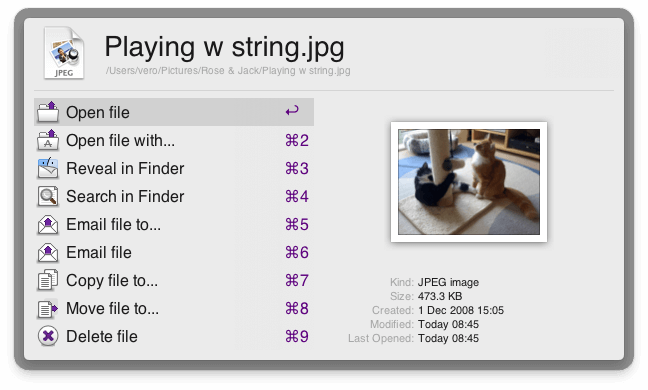 The iTunes navigation, which is still in development, gives you control over your music collection with a quick search. Browse your songs, albums and artists plus rate songs, all within Alfred. In the future, you will also be able to browse your playlists, genres, radio and much more!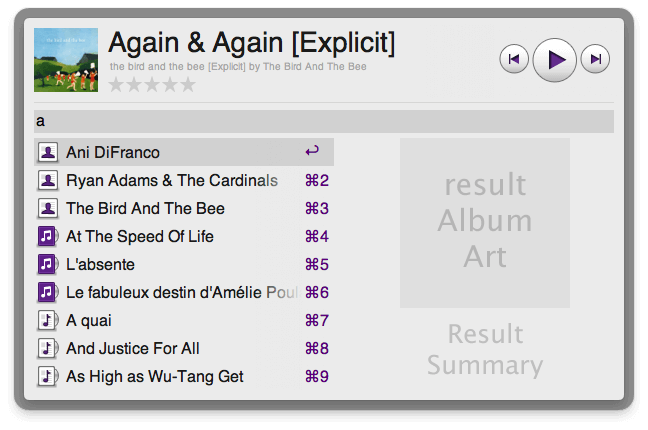 This is just the beginning
These are just a few of the planned Powerpack features on our road map. We already have plans to improve the three features above along with adding fast access to your Address book, 3rd party tools and web services integration, Clipboard History, improved AppleScript support and more.
Grab the Powerpack early
From Monday 23rd August, you'll be able to buy the Powerpack to use with the pre-release version of 0.7. (Want to help test the pre-release, I hear you say? Here's how you can get early access) A week later, or once we're satisfied of the stability of the release, we will make it general availability.
The Powerpack is great value, priced at only £12 until we get closer to 1.0. That's cheaper than two cinema tickets (hold the popcorn), than a Moleskine notebook with a cheap pen or than a pizza and a couple of beers.
Future updates marked 0.X and 1.X will be included under this license, so you'll have many more features to look forward to, as well as feeling good for supporting indie software development!
As previously mentioned, past donators will all receive a license key to thank them for supporting us when Alfred first launched.
New website
Accompanying these new features will be a whole new website look, which we hope you'll love as much as we do. Our Twitter background gives you a sneak preview of what the new site will look like.
Developing the Powerpack has been quite a ride so far. We're committed to creating the best productivity tool for Mac you'll ever use and in a few days, you'll be able to try it out for yourself.
See you on Monday!
Cheers,
Vero