Use Universal Actions From Anywhere
Did you know that you can select a file, some text or a URL anywhere on your Mac or in Alfred, and perform an action instantly?
For example, you can select a file in Finder and move it to the right folder, or choose a snip of text from your browser and turn it into a new snippet in just a few keypresses.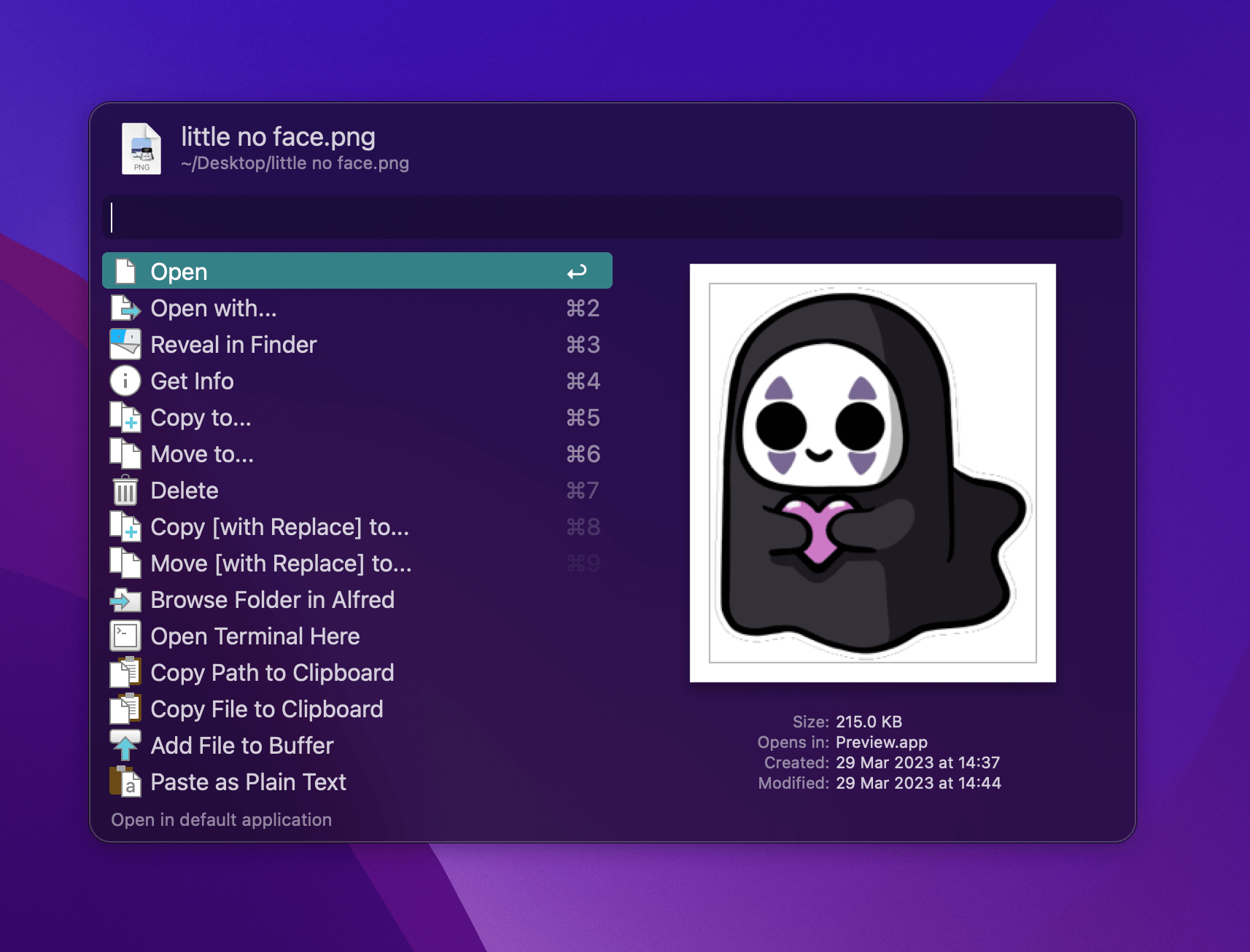 Using Universal Actions
Universal Actions are deeply integrated into Alfred, so you can trigger them from search results, File Navigation or the Clipboard Viewer. Press the right arrow to reveal the File Actions panel from any of these views.
From Finder or any other app on your Mac, you can select a file, a URL or some text and use Cmd + Alt + \ to pop up relevant actions for the item type you picked.
You can even use Alfred's File Buffer to gather a few files first before taking action on all of them at once.

Using Workflows and Custom Actions
Need more than the built-in actions? Many workflows also include Universal Actions as part of their features. There are currently 45+ workflows in the Gallery containing Universal Actions like image compression, file comparison, QR code generation, and much more!
Still want more? You can create your own custom actions to perform tasks tailored to your specific needs, like moving files to a specific backup, running scripts for a selected URL, or anything that can make your day easier!