Getting Started with Alfred Workflows
Alfred's workflows open up a world of possibilities for boosting your productivity. We've created the guides below to help you discover the many ways you can use workflows.
---
What's new in Alfred 5?
Take a look at what's new in Alfred 5.
Quick links to Alfred 5 features:
---
Getting Started Guides
The Getting Started Guides tutorials offer a built-in introduction to creating your own Workflows.
Click on the "Getting Started Guide" item, when opening the Workflows preferences, to start the tour of the Workflow Editor.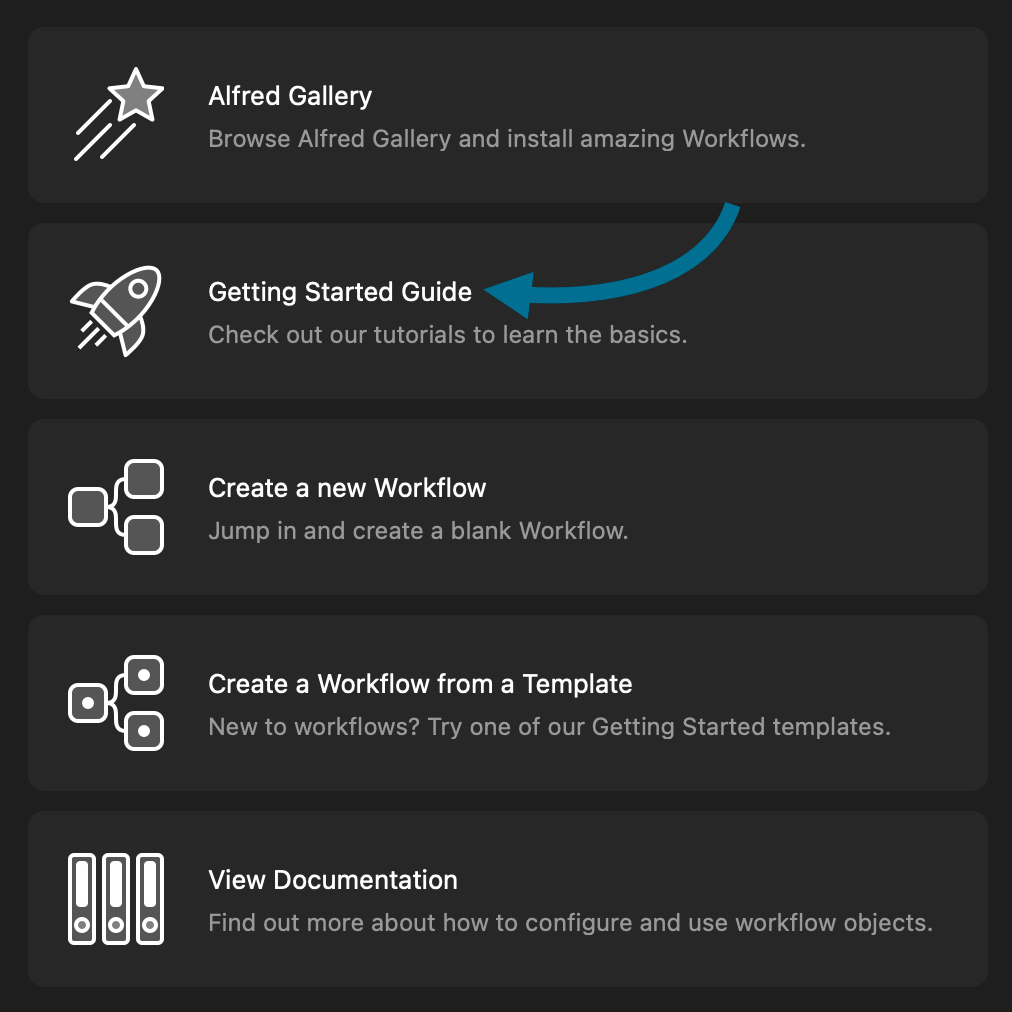 You can follow along with written companion guides
---
Guides to Alfred Powerpack Features
A few simple guides to help you get started:
These slightly more advanced guides will help you make the most of workflows:
Need help creating your own workflows? Pop by the Alfred forum where you can share your workflow and any questions you have.