Since Alfred 5's release, we've busily been developing the Alfred Gallery platform, a new and official way to discover, install and update the fantastic range of workflows our community has been creating over the years.
Today, we're opening up the Alfred Gallery for early access for everyone to use! Simply update to Alfred 5.0.6 and navigate to alfred.app to get started.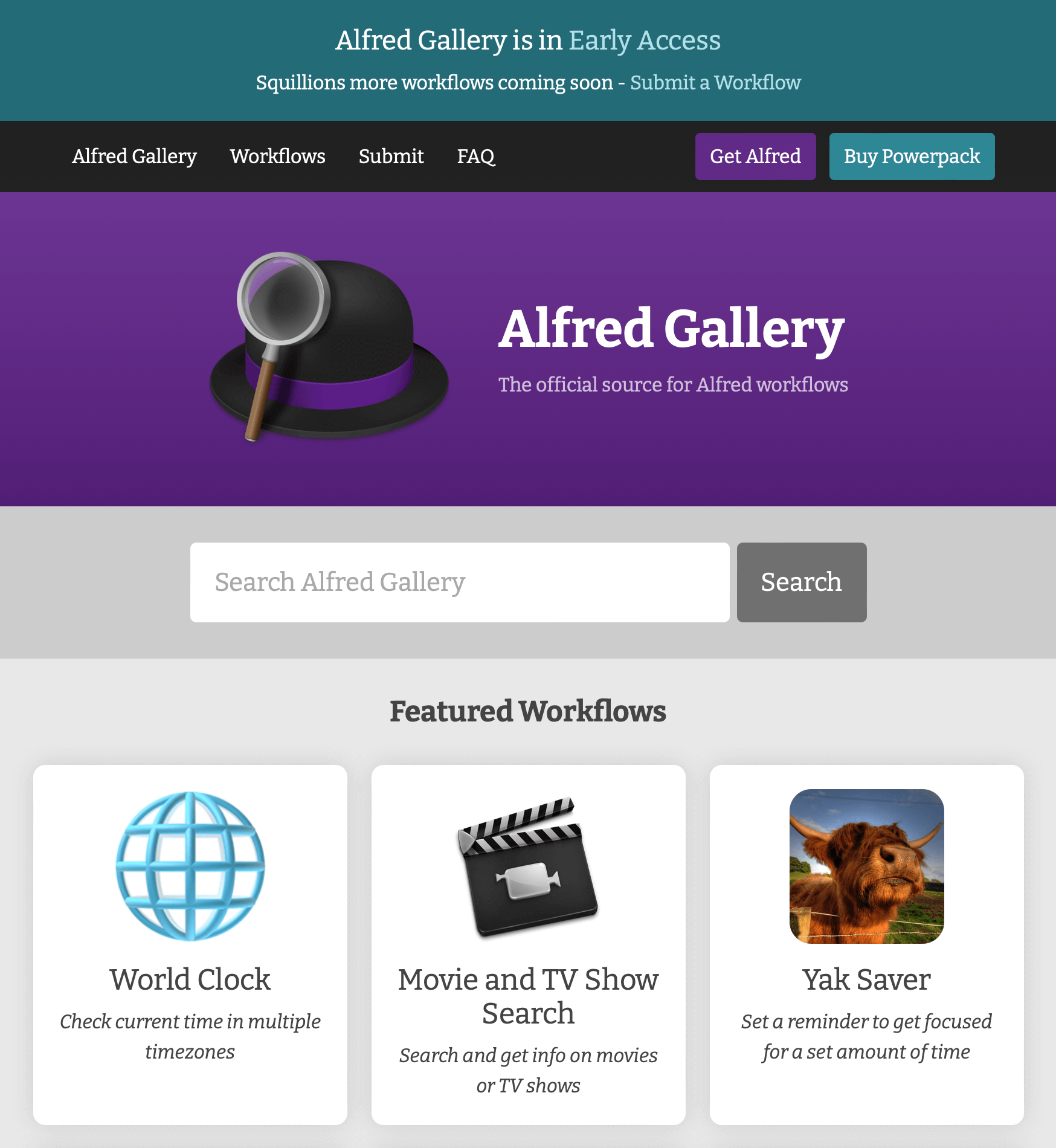 What does Early Access mean?
We've already added almost 100 excellent workflows to the Gallery, with hundreds more already in review for adding over the coming months.
By opening up the Alfred Gallery early, it simplifies the process for our community to transition their workflows, adding pretty markdown intros, adding workflow user configuration, removing auto-updaters; All with the aim of bringing a consistent user experience for anyone using the Gallery.
Making Dependencies Easier
A small number of workflows require additional software or tools to operate; These will be highlighted as you browse the gallery.
Alfred 5.0.6 has made managing Homebrew dependencies simple with a new "Resolve Dependencies" process. If not already installed, this will guide you through the process of installing Apple's Dev Tools and Homebrew, then show you which Homebrew formulae need to be installed or updated for the Gallery workflows you have installed.
This also automates the process of installing missing languages such as php.
A Big Thanks to Workflow Developers
Alfred wouldn't be as amazing as he is without our incredible community of workflow developers; Alfred Gallery was created for you!
If you'd like your workflow to be included in the gallery, take a look at our submission page.